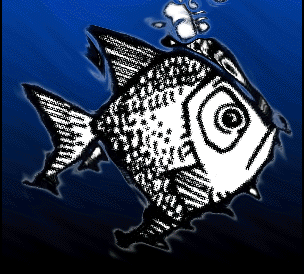 SECURE CREDIT CARD ORDERING
Deep Eddy Records Mail Order offers the best in surf and rock & roll from around the world from great labels including Yep Roc Records, AIP, Crossfire Publications, Sundazed, Total Energy, Dionysus Records, General Schallplatten, Green Cookie Records, Surf Cookie Records, Hang9, Monstro Discos, OMOM Music, Rautalanka Records, Reverb Brasil, Reverb Ranch, Sivle Records, Spinout Records, Surf Waves Records, Tone Buoy Records, USK International, Space Events, Go Zombie! Records, Hack Shack Records, DWM Music Company, Hectic Eclectic Records, One Day Music, Marlin Records, Surfer Joe Music, DingDong Records, Showmen Records, Canker Bay Records, Reefrider Records, and others. And of course, we have our own fine releases! All items are CDs unless otherwise noted.
We proudly offer secure online credit card ordering courtesy of PayPal.
Don´t want to use credit cards? Click here to pay with cash.
Please note: The prices listed on our site are mail order prices. Wholesale prices are available; contact us for details.
Note: Some imports may not be shrinkwrapped.
Shipping costs are added during the ordering process.
Prefer digital? Check out our new Downloads section.
RECENT ADDITIONS



APACHE 65


KINGDOM OF THE SNAKE

$3.00

MORE INFO

APACHE 65 – KINGDOM OF THE SNAKE CD


The debut CD from San Antonio´s Apache 65, Kingdom of the Snake is a unique blend of surf, blues, and spoken word. It´s the soundtrack to your next indie film. New Orleans is the location of Apache 65´s new soundtrack of cinematic noir, Kingdom Of The Snake... The sequel to 2013´s blood and sand epic "La Bella Donna Di Morti." Apache 65 combines spaghetti-western surf and Texas garage rock and roll. But on Kingdom Of The Snake, the band draws in influences like the imagery of New Orleans-based photographer Clarence John Laughlin, contemporary crime writers like James Ellroy and Jim Thompson, as well as the many various sights and sounds of the Basin City.




AQUALADS
SURF! SURF! SURF!


$11.98

MORE INFO

AQUALADS – SURF! SURF! SURF! CD


The Aqualads exhibit a strong sense of historical context in their style of play and this disc captures all of the elements that make surf so enjoyable. From Hot Rod, to Spaghetti Western, to Spy, to all out reverb soaked joy rides, this disc has it all! Great retro feel with a modern, salt-water amped sound. The song "Dangerous Curves" from this disc was featured in nine-time world champion surfer Kelly Slater´s recent IMAX film, "Ultimate Wave Tahiti". On this CD, the Aqualads are joined by Blues Guitarist Extraordinaire, Charlotte Bob, who has been winning over audiences for the last 20 years with his chops and unique style. A must buy for any traditional surf lover!




THE AQUATUDES
UNSAFE AT ANY SPEED!


$12.00

MORE INFO

THE AQUATUDES – UNSAFE AT ANY SPEED! CD

Debut release featuring 12 original songs in a range of instrumental rock styles, from surf to hot-rod to rockabilly, all packed with twang and reverb, catchy hooks, memorable melodies, and the Aquatudes' wild and exciting delivery.

"Unsafe At Any Speed! is The Aquatudes´ debut 12-track CD. With it, they´ve wasted no time climbing into the upper echelons of instrumental bands. The world of instro music can look forward to a bright future as The Aquatudes turn us on with their terrific sounds." Justin Hayes, surfrockmusic.com




THE AQUATUDES
TO SURF, WITH LOVE


$12.00

MORE INFO

THE AQUATUDES – TO SURF, WITH LOVE CD

The second CD release by The Aquatudes contains 13 original songs that cover a range of instrumental and vocal rock styles, from surf to hot-rod to rockabilly to exotica, all packed with twang and reverb, catchy hooks and memorable melodies. Includes a few surf-inspired vocals. A fun summertime listen!




THE ATLANTICS
THE BEST OF...


$14.99

MORE INFO

THE ATLANTICS – THE BEST OF... CD


A fabulous compilation Of some of Australian surf legends The Atlantics´ greatest hits and most loved songs including Bombora, Surfers Paradise, Flight of the Surf Guitar, Point Zero, War of the Worlds, Atlantica, and much more! 25 songs in all!




THE ATLANTICS
FLIGHT OF THE SURF GUITAR


$14.99

MORE INFO

THE ATLANTICS – FLIGHT OF THE SURF GUITAR CD


Pounding Surf Instrumentals from Australia´s legendary Instrumental group.




THE ATLANTICS


FLIGHT OF THE SURF GUITAR BACKING TRACKS

$14.99

MORE INFO

THE ATLANTICS – FLIGHT OF THE SURF GUITAR BACKING TRACKS CD


Pounding Surf Instrumentals from Australia´s legendary Instrumental group The Atlantics. These are the backing tracks for guitarists to play along with.




THE ATLANTICS
POINT ZERO



$14.99

MORE INFO

THE ATLANTICS – POINT ZERO CD


Original gut wrenching guitar sounds bathed in echo with a hint of reverb. The Atlantics do it like no one else.




THE ATLANTICS
POINT ZERO BACKING TRACKS


$14.99

MORE INFO

THE ATLANTICS – POINT ZERO BACKING TRACKS CD


All the backing tracks from the original Point Zero album for you to play along with. Original gut wrenching guitar sounds bathed in echo with a hint of reverb. The Atlantics do it like no one else.




THE ATLANTICS
COLLECTIBLES



$14.99

MORE INFO

THE ATLANTICS – COLLECTIBLES CD


Sit back, relax and enjoy this memorable collection of songs recorded by The Atlantics between 1966 and 2010. Ten of the songs have had previous worldwide release and are now extremely rare and near impossible to find elsewhere. These include 3 vocal tracks recorded by The Atlantics in the mid 60s during what is now considered by many as their "Garage Days". Also included are studio versions of 3 songs originally appearing on the "Live at Freshwater" DVD recorded in March 2006 and the added bonus of a brand new track, "Tequila Slammer."




THE BARDULIANS
HERE WE GO



$6.00

MORE INFO

THE BARDULIANS – HERE WE GO CD


Tracks:
1. Mr. Black
2. Soka Tira
3. Kirkegaard
4. Good Good Lovin
5. Idaho Goat
6. The Bardulian
7. Atxabiribil Sunset




BAT CITY SURFERS
FEAR OF A BAT PLANET



$10.00

MORE INFO

BAT CITY SURFERS – FEAR OF A BAT PLANET CD


Nine heavy surf instrumentals from America´s heaviest surf instrumental combo Bat City Surfers. Like AC/DC meets Link Wray! For fans of Kill, Baby...Kill! and the Sand Worms.




THE BITCH BOYS


IN HEAT

$10.00

MORE INFO

THE BITCH BOYS – IN HEAT CD


What happens when an over-enthusiastic fan of doo-wop starts giving guitar lessons to a rockabilly drummer? Soon they draw the attention of a bass guitarist and his band mate-drummer, both happy punk rockers, and there it is - first Slovenian instrumental surf band. The famous ´60s ´waterproof´ formula still works nowadays. Their sound is not dreamy, it´s rather harsh. The music is fast, with all the necessary ingredients needed; oriental sound, rockabilly, ska. Alan Taylor of Pipeline Magazine writes, "Quite honestly, I don´t know how to convey how stunning this whole set is; exciting, driving guitar blasts! I have no hesitation in naming this the best ever album from a modern surf band."




BLUE WAVE THEORY


SUPERSTORM

$12.00

MORE INFO

BLUE WAVE THEORY – SUPERSTORM CD


Inspiration often occurs in unexpected and seemingly disparate ways. For their second album, Blue Wave Theory draws influence from a wide variety of sources including Superstorm Sandy, Holstein cows, black & white TV, the theremin, Hawaiian volcanoes, a restaurant in Puerto Rico, woodchuck hunting, Rhode Island getaways, driving the highways of upstate New York, playing Frisbee at the Jersey Shore, The Endless Summer, and Saab automobiles. Named after 2012's horrific east coast hurricane, Blue Wave Theory's new release Superstorm coalesces these inspirations into the creation of a powerful aural landscape rooted in instrumental surf music and spiced with occasional echoes of reggae, rockabilly, fusion, and psychedelia. Close your eyes and enjoy the journey as Blue Wave Theory takes you on a musical road trip through America.




BLUE WAVE THEORY


BEACHCOMBING

$12.00

MORE INFO

BLUE WAVE THEORY – BEACHCOMBING CD


Blue Wave Theory´s new album Beachcombing is a 15-song collection of live performances and previously unreleased studio recordings. Included in this release are unique Blue Wave Theory instrumental interpretations of classic hits including Time is on My Side, What a Wonderful World, and the seasonal favorite Christmas (Baby Please Come Home). In addition this compilation contains Blue Wave Theory versions of two vintage instrumental rock classics: Neal Hefti´s Batman Theme, and Link Wray´s Rumble. Rounding out the album are some new Blue Wave Theory originals including Listening To Shells, Haile Selassie Hits The Beach, and Moonburn.




BLUE WAVE THEORY


SING ALONG WITH

$10.00

MORE INFO

BLUE WAVE THEORY – SING ALONG WITH CD


This very unusual CD features 20 vocal interpretations of Blue Wave Theory´s great instrumentals. Very unique and very fun!




BLUE WAVE THEORY


THREE PACK

$30.00

MORE INFO

BLUE WAVE THEORY – THREE PACK CD


Get all three Blue Wave Theory CD´s and save four bucks!




MORE INFO

CATSITH – S/T CD


Driven by mystic vibes, Catsith are an instrumental black surf/dark twist/rock´n´roll quartet formed at the beginning of 2018 in Moscow, Russia. The band features musicians coming from street punk Black Kassidy and doom metal gang Dazed Presidents. Inspired by the ´60s sounds of surf music, imbued with the energy of rockabilly, punk rock, russian folk, horror and psychedelic.




THE CENTELLAS
ESPECIMEN SURF



$7.00

MORE INFO

THE CENTELLAS – ESPECIMEN SURF CD


The Centellas are a surf rock band from Mexico made up of three women: Lu Berry on guitar, Nidia Vargas on bass and Elva Pena on drums. We started playing on February 10, 2018, in Mexico City. We are an "all girl band" since the work and collaboration between women is interested that share and allow us to exercise our art fully and effectively. The passion for music and the love for surf music are the elements that brought us together. Six tracks.




MARTIN CILIA
SURFERSAURAUS



$14.99

MORE INFO

MARTIN CILIAS – SURFERSAURAUS CD


The world´s greatest surf music instrumentals from Australia´s "King Of The Surf Guitar" Martin Cilia. As a long-standing key member the legendary "Atlantics", Martin knows how to play surf music. With "Surfersaurus" he has taken on some of the best tracks of all-time – Endless Summer, Telstar, Walk Don´t Run, Apache, Albatross, Pipeline, The Crusher and others – injecting in his own unique talent and style. A truly monstrous musical "thesaurus" for all of those who love the surf rock genre.




MARTIN CILIA
REVENGE OF THE SURF GUITAR


$14.99

MORE INFO

MARTIN CILIA – REVENGE OF THE SURF GUITAR CD


Inspired by the classic surf sound of 1963, Martin Cilia, guitarist with legendary Australian surf band The Atlantics has taken a step into the solo spotlight with the release of Revenge Of The Surf Guitar. This 16-track CD is his tribute to early ´60s surf guitar music.




MARTIN CILIA


REVENGE OF THE SURF GUITAR BACKING TRACKS

$14.99

MORE INFO

MARTIN CILIA – REVENGE OF THE SURF GUITAR BACKING TRACKS CD


Inspired by the classic surf sound of 1963, Martin Cilia, guitarist with legendary Australian surf band The Atlantics has taken a step into the solo spotlight with the release of Revenge Of The Surf Guitar. This 16-track CD is his tribute to early ´60s surf guitar music.

These are the backing tracks for guitarists to play along with.




MARTIN CILIA
THE ODD ONE OUT



$14.99

MORE INFO

MARTIN CILIA – THE ODD ONE OUT CD


Martin Cilia is the guitarist for the legendary Australian surf band The Atlantics. "The Odd One Out" album is a diverse collection of songs and styles with plenty of variety from soaring bluesy rock to acoustic picking. It provides a good healthy dose of guitar playing.




MARTIN CILIA
THE ODD ONE OUT BACKING TRACKS


$14.99

MORE INFO

MARTIN CILIA – THE ODD ONE OUT BACKING TRACKS CD


Martin Cilia is the guitarist for the legendary Australian surf band The Atlantics. "The Odd One Out" album is a diverse collection of songs and styles with plenty of variety from soaring bluesy rock to acoustic picking. It provides a good healthy dose of guitar playing.

These are the backing tracks for guitarists to play along with.




THE CLAMS


THE CLAMS WILL SEE YOU NOW

$12.00

MORE INFO

THE CLAMS – THE CLAMS WILL SEE YOU NOW CD

The Clams Will See You Now is the Clams 2020 release on enhanced CD. This disc will play anywhere a CD plays – but also provides computer readable mp3 files and three amazing music videos. The Clams explore the smooth loungey side of instrumental surf with dentists office quality versions of your favorites and more. Includes an assortment of nearly famous guest musicians.

For fans of The Ventures, Los Straitjackets, and Richard Cheese.




THE CLAMS


THE CLAM BEFORE THE STORM LP

$20.00

MORE INFO

THE CLAMS – THE CLAM BEFORE THE STORM LP


The Clam Before The Storm is The Clams´ 2017 release on delicious 180gm audiophile vinyl! An mp3 download card is included in case your car does not have a record player. All Clams original tracks with peppy, bridge pickup instrumentals on side A and loungey, neck pickup instrumentals on side B. 12 full inches of glorious Phred cover art.

For fans of The Ventures, Los Straitjackets, and Richard Cheese.




THE COCONAUTS


GET COCO-NAUGHTY!

$3.00

MORE INFO

THE COCONAUTS – GET COCO-NAUGHTY!CD


Arizona´s rockinest surf combo gets nuts with their new 13-song surf/instro debut.




COMPARTMENTAL– IZATIONISTS


SUTURES

$6.00

MORE INFO

COMPARTMENTALIZATIONISTS – SUTURES CD


The Compartmentalizationists have a good, meaty sound that is solidly in the surf vein, though I swear I hear shades of Sonic Youth. It´s not too fast, but not listless; patient is the word, allowing the songs to find a great sonic space. I love the march of the opening track "Trepanning", the deep twang and build-up and release of "Born Without a Neck", and the teetering between delicateness and power on "Blurry Eyes". Hunter King, WTUL-FM




THE CRANZERS
AMBER BEACH


$10.00

MORE INFO

THE CRANZERS – AMBER BEACH CD


The Cranzers is surf rock trio from the shores of the Baltic Sea. Incendiary compositions filled with incredible surf stories, a dash of salt waves and energy of punk rock. The band was founded in 2012 to rekindle the frozen hearts and bring the spirit of California to the Baltic coast.




CRAZY ACES
GREATEST HITS VOL. 2


$10.00

MORE INFO

CRAZY ACES – GREATEST HITS VOLUME 2 CD


Crazy Aces serve up a set of surf, eleki, noir instrumentals, and sonic kitsch accentuated by plenty of reverb, tremolo, and righteous twang. Michael Dregni, Vintage Guitar Magazine




CRAZY ACES
SURFADELIC SPY-A-GO-GO


$10.00

MORE INFO

CRAZY ACES – SURFADELIC SPY-A-GO-GO CD


Jeff Senn, Oscar Cary, Tom Hoey, and Kiwamu Stewart advance the Crazy Aces experience with Surfadelic Spy-a-Go-Go, a continuation and progression from their critically acclaimed 2012 debut Greatest Hits Volume 2.

The title for the new record is derived from band´s own description of the unique, instrumental sound. Drawing from styles and genres like surf, go-go, psychedelic, spy, and garage rock, the mission for the record was to better define the band´s individual sound and record in a more simple, less Hi-Fi approach, in the spirit of the band´s influeneces and mentors.

Self-recorded, mixed, and produced at their rehearsal space in Nashville, TN, Surfadelic Spy-a-Go-Go takes the listener on a journey through the twang-imbued world of classic spy plots, fuzz-inflicted trips of psychedelia, the dreamy soundscaps of ´60s Abbey Road ballads, and the raw excitement of first wave surf. All of these sounds are blended together in a way that is not only unique but totally Crazy Aces.

Crazy Aces is a funky, kitschy ensemble that plays an amalgam of hard driving surf, Japanese Eleki, spaghetti western, psychedelia, and noir instumentals. Vintage Guitar Magazine

They expand beyond the typical surf territory. Nashville Scene

For fans of Hank Marvin/Shadows, Takeshi Terauchi, and Link Wray.




CUTBACK


SURFERS JOURNEY





$10.00

MORE INFO

CUTBACK – SURFERS JOURNEY CD


From coast to coast, and around the world, a new modern surf music revival is upon us. This is well evidenced in this new 17 track CD by CUTBACK titled, SURFERS JOURNEY. With 14 cutting-edge original tunes and dual twanging guitar parts, they are official members of a music revival that stays true to elements of this retro-cool sound while infusing it with their own modern take. Their music has been hailed by the critics as both refreshing and innovative, and led one reviewer to state, "This isn't your dad's surf music anymore."

"This band puts a modern edge on the '60s influenced surfing genre and have been making waves around the state with their updated take on instrumental surfing music." - Beth Feinsttein-Bartl, Ft. Lauderdale Sun-Sentinel

"Ferraro and company have penned some fantastic originals which reveal them to be knee-deep in the surf, with all the nuances one would expect from accomplished surf musicians." - Mike Varney, Guitar Player Magazine

"Although their originals are contemporary in sound, the band often uses the past to guide them." - Don Crinklaw, Eastsider Magazine

"For CUTBACK, surfing is more than a sport, it's a passion. Catching a wave has been paramount for this foursome that not only writes music about surfing, buy actually surfs." - Rachel Galvin, The Observer Magazine

"Surfers never get old. They just get cooler. Just ask the members of a band called CUTBACK. Between instrumentals they interact with the crowd providing a narration that leads listeners through the history of surfing and the influence of surf culture around the world." - Michael Schmieman, Forum Publishing Group

For fans of Dick Dale, Laika & the Cosmonauts, and The Atlantics.




THE DEADLIES
MEET THE DEADLIES



$10.00

MORE INFO

THE DEADLIES – MEET THE DEADLIES CD


The Deadlies are the cutting edge of the new wave of surf music. While being true to the roots of surf music paying homage to Dick Dale, the Ventures, the Belairs, and the Chantays, The Deadlies also take the music a bit further, adding elements new to the genre and fast becoming the most exciting new band of surf music. Finally, surf music is being played by people who surf.




THE DEADLIES
GO TO NASHVILLE




$10.00

MORE INFO

THE DEADLIES – GO TO NASHVILLE CD


The Deadlies new, and deadliest album! This long-awaited album from the Deadlies includes songs from the TV show "Creepy KOFY Movietime", "the Kings of Kustoms" and songs played at Six Flags. This is the new standard for Surf music and a sound that is all their own.

The ever-irreverent Deadlies don cowboy duds to ply their gritty metal surf assault. These guys are so cool live, and their music is always fresh and ever evolving. This is a very fine release. Phil Dirt, ReverbCentral




DEAD MAN´S CURVE


WORLD CATASTROPHE GENERATOR

$12.00

MORE INFO

DEAD MAN´S CURVE – WORLD CATASTROPHE GENERATOR CD


The classic first CD from London´s premier surf combo Dead Man´s Curve! World Catastrophe Generator delivers heavy punch of modern surf featuring edge, sophistication, twang, and a story to tell. Each song is preceded by a narrative (on separate tracks) that reveals a chapter in a spy tale. Very cool!




DEAD MAN´S CURVE
WE WILL PREVAIL



$12.00

MORE INFO

DEAD MAN'S CURVE – WE WILL PREVAIL CD


With well-developed tracks rich in texture and subtlety, We Will Prevail shows that London's Dead Man's Curve can deliver a solid second release. With styles including surf, spaghetti, spy, and jazz, We Will Prevail is every bit as good as, though every bit different from, anything else, including their first album. Los Fantasticos fans take note.




THE DEAD ROCKS
SURF EXPLOSION



$3.00

MORE INFO

THE DEAD ROCKS – SURF EXPLOSION CD


Deep Eddy Records is pleased to release Surf Explosion by legendary Brazilian surf combo Dead Rocks. This is their first American release, and it's amazing! Features 11 soon-to-be instrumental classics.




THE DEMANDS
PLAY FOR YOU



$1.00

MORE INFO

THE DEMANDS – PLAY FOR YOU CD


Twelve songs from NYC R&B/garage sensations The Demands. These New York kids really know where it's at. Includes eight studio tracks, four live tracks recorded at WFMU in Jersey City, and a bonus interview with the band.




THE DERANGERS


DAPHNE BLUE & WESTERNMENTAL SOUND

$5.00

MORE INFO

THE DERANGERS – DAPHNE BLUE AND THE WESTERNMENTAL SOUND CD


It's the debut CD by longtime Boston instrumental combo The Derangers. The Legend of Daphne Blue and the Westernmental Sound features 13 southwestern/spaghetti westerns that showcase the best songs written and recorded over a 20-year period. Includes spooky instrumental themes, encompassing spaghetti western, surf, spy, and more. Some call it desert surf or Texas surf.




DIRTY FUSE
LAST WAVE



$5.00

MORE INFO

DIRTY FUSE – LAST WAVE CD


Stunning collection of 15 surf instrumentals that express a respect for the past and strong desire for the modern. Last Wave takes you from '60s California to modern day Greece.




MORE INFO

DIRTY FUSE – S/T CD


The amazing first album from Greece's best surf/instro combo. Twelve songs in all. Limited quantity, so get it while you can.




EDDIE AND THE SAND SHARKS


DON'T FEED THE SHARKS!

$10.00

MORE INFO

EDDIE AND THE SAND SHARKS – DON'T FEED THE SHARKS! CD


Eddie and the Sand Sharks, based in Huntington Beach, Long Beach, and Seal Beach, know what a wave is all about. That's to ride it and feel the glory of Mother Nature moving you forward in time. Every thought and lick on the CD came from the Universe of Endless Notes compelling their spirit to create new music for the Surf Guitar Generation. As you listen to the content of this CD, you will understand and identify with it on the subliminal wave of the future.

For fans of The Ventures, The Astronauts, The Chantays.




EDDIE AND THE SAND SHARKS


REBEL SURF GUITAR INSTRUMENTALS

$10.00

MORE INFO

EDDIE AND THE SAND SHARKS – REBEL SURF GUITAR INSTRUMENTALS CD


Eddie and the Sand Sharks, established in 2010 as Rebel Surf Guitar Instrumentals, a double CD with backing tracks, hit the main shores of the beach communities. The purpose of this CD was to record the best of classic surf tunes accompanied by backing tracks for musicians to play along with. The CD features straightahead licks with innovative solos performed on over 22 different types of guitars and amps, giving the listener a full spectrum of harmonics and tones. The cover photo depicts the rebel of independence to ride the wave.

For fans of Dick Dale, The Ventures, The Shadows.




EL CAMINOS
BEHIND THE SURF



$10.00

MORE INFO

EL CAMINOS – BEHIND THE SURF CD


Eddie Ugata, a vintage guitar collector and one of Japan´s foremost authorities on 1960s surf music, formed the El Caminos in 1994 out of the ashes of his previous band The L.S.D.s, who achieved popularity in the Kansai garage scene. The El Caminos debut album "Knock´em Out" was released in 1995. The band´s mission statement: "pursuing the sounds of 1960s surf music without limits" embodies their sound. The El Caminos started to receive attention from surf instrumental enthusiasts, not only in Japan but throughout the world. Their second album, "Surfer´s Lounge" was released in June of 1996 and attracted attention from surf music fans overseas. The El Caminos released a best album called "Reverb Explosion" in August of 1997 on the legendary DEL-FI Records, a label that has a very special place in the heart of Eddie. All 15 tracks were personally selected by label founder Bob Keane for a US release. The album stirred up a great response: the track "Sumo Wrestler" even reached the number one spot on the chart of a college radio station on the West Coast. The El Caminos experienced several changes in membership over the years and continued their activities at a slow pace. In 2005, the band released their third album "Beatrama." In 2013, the band played their first show overseas at the Surf Guitar 101 Convention.




EL RAY
TRANSITIONS/THE EVIL MERMAID


$10.00

MORE INFO

EL RAY – TRANSITIONS/THE EVIL MERMAID CD


Copenhagen, Denmark. Not the most likely place for a band to emerge with the obvious surfing pedigree of El Ray. The band show a versatility of sound and an ear for catchy, toe tapping melody which takes them beyond the cliches that can often be associated with the surfing genre. Combining a fresh, modern style with a healthy nod to the past, ´surf with a twist´ El Ray have managed to achieve a new, classic sound. Their 3 full length releases, the two 10" inches and the singles are known to have been recorded during blizzards, far far away from the sunny side of life and Californian lifestyle. Whatever it is, El Ray is the band that keeps on giving that goosebumbing and hair raising Instro-surf! El Ray´s merits has proved the band to be a serious contender in writing and performing modern instrumentals that would make your hifi-stereo A GO-GO!! The 4 Scandinavian Instro-surfers have build their own brand within the surfing circles since 2001. Mixing their dynamic, cool punked up surf tunes with a huge spoonful of rock´n´roll and a tad indie to make everybody happy when "it´s better to be surf than sorry." El Ray are always ready to invite their audience to ride the wild waves of surf in clubs all over. Better Surf Than Sorry – it´s time to join the party!




FIFTY FOOT COMBO
GO HUNTING!



$8.00

MORE INFO

FIFTY FOOT COMBO – GO HUNTING! CD


Eleven edgy garage-surf instrumentals and one vocal from this fine Belgian group. Spirited playing and tight songwriting that straddles the line between B-movie craziness and thunderous surf-punk. Extremely limited, so get it while you can!




GENKI GENKI PANIC
SPOOKY FINGERS



$10.00

MORE INFO

GENKI GENKI PANIC – SPOOKY FINGERS CD


Five tracks of semi-instrumental surf rock for fans of The Ghastly Ones, The Ventures, Danny Elfman, and John Carpenter.




GO!TSUNAMI
NEW WAVE ORDER



$10.00

MORE INFO

GO!TSUNAMI – NEW WAVE ORDER


15 hard hitters from Illinois' hottest surf combo. These masked surfers prove that loud, fast rules! Fans of Man or Astro-Man? or sure to love this.




GO!TSUNAMI


THE TSULTRY TSOUNDS OF

$10.00

MORE INFO

GO!TSUNAMI – THE TSULTRY TSOUNDS OF CD


Brilliant follow-up to their amazing New Wave Order, The Tsultry Tsounds of Go!Tsunami goes deeper into the wild and fantastical world of surf music.

Shrouded in sinister mystery and cloaked in regaled debauchery, let's sneak in on the Facebook page of Go!Tsunami and see what this band has to say for themselves. "Inspiring terrifying screams of euphoria, Go!Tsunami ascends from its subterranean machine shop to unleash a powerful dose of instrumental rock and surf on an unsuspecting, immediately willing and ultimately awestruck audience." There they said it. You will neither see nor hear anything like this band in Springfield, and quite possibly in the known universe, other than the Chef Shangri-La in Chicagoland now and then. The fearsome foursome of Riptide, Stingray Jr., Stan Overboard and The Fury, also known as the "masked henchmen of horror," don bizarre hockey masks and play strangely estranged surf-like music "that conjure images of hot rods, horror movies, long boards, tiki idols, beach parties, exotic islands, classic cars, pinups, cheap beer and rum." – Tom Irwin, Illinois Times 6/20/2013




GO!TSUNAMI
A DAY AT THE BEACH


$10.00

MORE INFO

GO!TSUNAMI – A DAY AT THE BEACH CD


Eleven more wild, fun, and edgy surf guitar and farfisa-driven instrumentals from the wilds of Springfield, Illinois!




HARD LUCK HEROES


BROKEN HEARTS & SHATTERED DREAMS

$1.00

MORE INFO

HARD LUCK HEROES – BROKEN HEARTS & SHATTERED DREAMS CD


This week in The Garage we have the Hard Luck Heroes, a blue collar punk rocknroll band with a little touch of rockabilly. If you dig Johnny Cash and Social Distortion, then you will probably enjoy their moonshine driven live show. You might even find yourself raising your pint and joining in the chorus line of 'whoas' with the rest of San Antonio.
Christina Rodriguez WOAI.com




THE HIGH FIDELICS
S/T


$10.00

MORE INFO

THE HIGH FIDELICS – S/T CD


The High Fidelics play a hybrid of surf, punk, R&B, psychedelic, and exotica that will soon have you grooving, dancing, snapping your fingers, and dreaming your dreams.

The High Fidelics is filled with great music, to be sure. However, what really makes this album exceptional are the four extremely gifted musicians who are responsible for its inception and its content. SurfRockMusic.com

They're daposhenetic! says Rev. Fred Layne.
They're retro fresh! says Unknown Girl at a live show.




HITCHCOCKS
IT'S ALIVE!


$10.00

MORE INFO

HITCHCOCKS – IT'S ALIVE! CD


From the distant lands of Sao Paulo/Brazil comes the Hitchcocks! Inspired by B movies, science fiction, classic soundtracks, surf music and garage rock, the band started playing in the early ´00s and is now releasing its first album since their last EP from 2008. The new album, titled "It´s Alive," brings a selection of ten songs, composed in different moments of the band, but recorded now at once. With lots of reverb and synthesizers, their sound brings echoes of the new wave, in an intergalactic surf-gothic mix.




BROOK HOOVER
AMPED UP


$10.00

MORE INFO

BROOK HOOVER – AMPED UP CD


Solo CD from Surf Zombies frontman Brook Hoover. Features 18 new instrumentals. Some surf and some rock but all great! Get Amped Up!




THE HUNGRY ONIONS
SHE'S A MOD




$5.00

MORE INFO

THE HUNGRY ONIONS – SHE'S A MOD CD


Debut CD from Austin's The Hungry Onions! Named after a once popular Southern California beatnik haunt from the mid-sixties, the Hungry Onions hammer out a blend of garage pop, melodic psych, and surf rock. Jam packed with jangly hooks and reverb soaked harmonies, the album has a vibe that is both retro and contemporary.




THE INCREDIBLE MR. SMITH


ADVENTURES IN THE LAND OF TWANG

$12.00

MORE INFO

THE INCREDIBLE MR. SMITH – ADVENTURES IN THE LAND OF TWANG CD


Have you ever dreamed of a guitarist that sounds like the bastard son of Dick Dale, Link Wray, Jimi Hendrix, and Jeff Beck? Your search may have come to an end. You watched too much TV in the '70s, dig old Clint Eastwood movies, and cops & robber shows from the '60s and '70s seem to be much cooler for you than modern day Hollywood schmock? And hey, do you really want to deny that a Ford Thunderbird has a lot more sex appeal than one of these "oh they're so convenient" family vans of our time? You're sick of watching American Idol and listening to another emo-deathmetal-electro-indie-singer whining about his emotional problems make you cringe. And now you're looking for the right soundtrack for this feeling. Your search may have come to an end. THE INCREDIBLE MR. SMITH delivers the right sound for your ears: an energizing mixture of Californian surf, spaghetti western Sound in the tradition of Ennio Morricone, Hillbilly Twang, and wild '60s rock combined with a lot of guitar action between twang, noise, and blues. If you ever dreamed of a guitarist that sounds like the bastard son of Dick Dale, Link Wray, Jimi Hendrix. and Jeff Beck, look no further! Features Martin Schmidt of the Razorblades on guitar and Dusty Watson (Dick Dale, Slacktone, Agent Orange) on drums. 21 songs in all.




THE INCREDIBLE MR. SMITH


THE INCREDIBLE STRANGE SOUNDS OF

$10.00

MORE INFO

THE INCREDIBLE MR. SMITH – THE INCREDIBLE STRANGE SOUNDS OF CD


Have you ever dreamed of a guitarist that sounds like the bastard son of Dick Dale, Link Wray, Jimi Hendrix, and Jeff Beck? Your search may have come to an end. You watched too much TV in the '70s, dig old Clint Eastwood movies, and cops & robber shows from the '60s and '70s seem to be much cooler for you than modern day Hollywood schmock? And hey, do you really want to deny that a Ford Thunderbird has a lot more sex appeal than one of these "oh they're so convenient" family vans of our time? You're sick of watching American Idol and listening to another emo-deathmetal-electro-indie-singer whining about his emotional problems make you cringe. And now you're looking for the right soundtrack for this feeling. Your search may have come to an end. THE INCREDIBLE MR. SMITH delivers the right sound for your ears: an energizing mixture of Californian surf, spaghetti western Sound in the tradition of Ennio Morricone, Hillbilly Twang, and wild '60s rock combined with a lot of guitar action between twang, noise, and blues. If you ever dreamed of a guitarist that sounds like the bastard son of Dick Dale, Link Wray, Jimi Hendrix. and Jeff Beck, look no further! Features Martin Schmidt of the Razorblades on guitar.




THE INSANITIZERS
GUITAR FUN



$8.00

MORE INFO

THE INSANITIZERS – GUITAR FUN CD


Insanitizers' "Guitar Fun" chosen "Best Instrumental Rock Album," review reads: "Insanitizers has seen fit to deploy their marvelous talent for the guitar to the interpretation of a modern vibe -- what results is a completely novel experience of a genre you thought you knew and understood." The Akademia dot com. The genre of course is surf-rock. "Guitar Fun" has 22 tracks and 61 minutes of adventuring with widely varying tones and textures. It combines retro with modern, using twang, surf, Rautalanka, rock organ, and classical stylings. First is "Shootout," winner of "Best Instrumental Rock Song" June 2015. Last is "W-Ray Gun" imagining Link meets Clapton. They frame a party of Guitar Fun. Order now! More adventures at Insanitizers.com and Facebook.com/Insanitizers




THE INSANITIZERS
WILD SURF GUITARS



$8.00

MORE INFO

THE INSANITIZERS – WILD SURF GUITARS CD




The Insanitizers aim for fun for listeners of all ages and types. They expand the borders of surf guitar into classical guitar, classic rock, modern rock, country, polka, flamenco, and rockabilly. These songs are for guitar; there is no wondering about a vocalist. The guitars play notes as only guitars can.

Wild Surf Guitars tells stories of adventure, mystery and energy with guitar instrumentals in an involving experience. It's a mashup of surf guitar, Mozartian classical music, rockabilly, and flamenco, all for fun. The band has fun performing, and when you listen you will be part of the fun. Wild Surf Guitars features 20 songs and almost a full hour of, you guessed it, wild surf guitar instrumentals.

Wild Surf Guitars also introduces Rodriel & Gabrigo, the Insanitizers Flamenco Rockabilly Acoustic Duo, with three memorable intense recordings. The tones are both energetic and pleasant to the ears, and easy to listen to many times.

Wild Surf Guitars was chosen "best new release" by Indiemusic.co, writing "a fine job throughout," "memorable," "clever humor," "enjoyable," and "The Insanitizers are new Kings of Wild Surf Guitars!" Cry of the Coyote magazine gave a "Cry of the Heart" award with top rating, writing "this CD lives up to its title...rockin´ surf fans will feast...what more could we ask?" New Gandy Dancer instrumental rock magazine rated 4/4 and wrote "lots happening...dedicated to their art...simply soaked in high twanging, reverbed guitars and easy to remember melody lines."




THE INSANITIZERS
WHIMSICAL SURF



$8.00

MORE INFO

THE INSANITIZERS – WHIMSICAL SURF CD




The Insanitizers aim for fun for listeners of all ages and types. They expand the borders of surf guitar into classical guitar, classic rock, modern rock, country, polka, flamenco, and rockabilly. These songs are for guitar; there is no wondering about a vocalist. The guitars play notes as only guitars can.

Energetic wild surf guitar, lively upbeat modernized surf-rock-n-roll with a rockabilly edge....original in technique and content, intense, and never simply repetitious. If you like the Ventures or rock versions of classical music, you'll love it!

The 17 cut all instrumental CD is just the ticket to get things moving in this summer heat...The CD sounds great and the band has done a super job packaging...with excellent graphics. Music World Express 3000

Whimsical Surf Version 2 received a "Cry of the Heart Award" with highest rating from Cry of the Coyote rock music review magazine. They wrote, "I was thrilled by the first version, but the second is even more rockin´...everything on this album is a keeper, what a great time for fans of rockin´ surf." SurfRockMusic.com wrote, "good old-fashioned party time fun... guaranteed to put a smile on anybody's face." Pipeline Magazine wrote, "a very lively set...tough jangling guitars aplenty...excellent "William Tell"...mighty fine "Mountain King." About Version 1 DJ Phil Dirt wrote, "Too Much Fun!" and version 2 out-rocks it, oh yeah.




INSECT SURFERS
SATELLITE BAY





$10.00

MORE INFO

INSECT SURFERS – SATELLITE BAY CD


Hello galactic Insect Surfers listeners! Satellite Bay is a new edition of "best of" that the Insect Surfers put together with the legendary Green Cookie Records that includes songs that span a musical path of several decades. Although there were so many typically-played cuts to choose from, they deliberately wanted to focus on some "deeper cuts" and also left out any vocal numbers to give you a more instro-mental listening experience! If you like what you hear here, we encourage you to go further down the Insect Surfers rabbit-hole and digest the individual releases!

Tracks:
1. DelMarVa
2. Diamondback
3. Mojave
4. Tethys
5.Tiger Shark
6. East West Highway
7. Twenty 9
8. Red Mesa
9. Black Sea
10. Dorsal Fin
11. Razorback
12. Orion Canyon
13. Polaris
14. Bouzouki
15. Psychotronic
16. Flamin' Eddie's Drag Strip
17. Volcano Juice
18. Speed of Life
19. Vaquita
20. Zorba's Dance
21. Wavelength 03:48




JAGUAR Y LAS SABANAS
ESTACION POLAR 10" EP





$10.00

MORE INFO

JAGUAR Y LAS SABANAS – ESTACION POLAR 10" EP


Tracks:
A1. Estacion Polar
A2. Respirando La Brisa
A3. Capitan Jack
B1. Aprovecha El Dia
B2. Soxiedad De Poetas Muertos





KIMMO KALAJA & FRIENDS
SURFPUNK!





$10.00

MORE INFO

KIMMO KALAJA & FRIENDS – SURFPUNK! CD


Amazing 14-track solo album from guitarist Kimmo Kalaja of Finland's great Silver Hawks. Surfpunk! showcases the edgier side of Kimmo's guitar playing and songwriting.




STEINAR KARLSEN
DESTINATION VENUS





$10.00

MORE INFO

STEINAR KARLSEN – DESTINATION VENUS CD


Get ready for a musical journey to the planet Venus. Norwegian guitar wizard Steinar Karlsen countinues his musical travel in the landscape of instrumental rock. Inspired by artists such as Ry Cooder, Marc Ribot, and Pink Floyd, Destination Venus is a spectacular and extraterrestrial travel you will remember for a long time.




THE KBK


ACUTE EXPOSURE: THE FIRST TEN YEARS

$10.00

MORE INFO

THE KBK – ACUTE EXPOSURE: THE FIRST TEN YEARS CD


Remember Kill, Baby...KILL!? They're back with a new name. They're now called The KBK. In honor of that, we're reissuing all of their studio work including the fantastic and long out-of-print Corridor X CD, their earlier recordings, and a ton of demo and live tracks on a new album called Acute Exposure: The First Ten Years. It's a 27-track 10-year retrospective. This is one of the best surf/instro CDs of 2019.




KING PELICAN
MATADOR SURFER





$7.00

MORE INFO

KING PELICAN – MATADOR SURFER CD


Debut album from San Antonio combo King Pelican. Features 10 shimmering and edgy trad-style instrumentals.




KING PELICAN
EAST MEETS WEST

$12.99/
$9.75

MORE INFO

KING PELICAN – EAST MEETS WEST CD/7"


Fantastic 7" vinyl and CD EP release of King Pelican's EAST MEETS WEST! Pressed on vibrant blue vinyl with art direction by the amazing Jamie Stolarski. This 4 song EP was mastered for vinyl by the Great Nalna (The Tremolo Beer Gut) and features liner notes by the incredible Ted Miller (Satan's Pilgrims)! This is a limited edition pressing of East Meets West, the first edition sold out quickly, so don't delay to order yours now!

Tracks:
1. Turtle Over Tokyo
2. Mosura
3. In the Shadowy of the Gallows
4. The Rider




LAIKA & THE COSMONAUTS
COSMOPOLIS




$10.00

MORE INFO

LAIKA & THE COSMONAUTS – COSMOPOLIS CD


Excellent Best of collection featuring 27 of their greatest recordings as well as a free download of The Metropolis Tapes!

Praised equally by surf god Dick Dale and Ministry's Al Jourgensen, Laika & the Cosmonauts are some of modern music's most vibrant explorers. Their first release in four years, Cosmopolis is a surf, rock and jazz fueled trip through the past 20 years of Laika's career and including material never before released in the U.S. Renowned for the technical prowess of their fuzz-drenched, tremolo-happy surf rock, Laika sounds like a 50s sci-fi film soundtrack interpreted by David Gilmour, and Cosmopolis is no exception. The album also continues the band's experimentation with elements of funk and world music, rendering sounds that would not be out of place on works by dj's and producers like Thievery Corporation or Mark Farina. Weighing in at an astounding 27 tracks, the album is their most extensive work to date and promises to spread the word about Laika's world class chops and mind-expanding sound to another generation of music lovers.

Tracks:
1. Metropolis Theme
2. Floating
3. Rikki On The Loose
4. Note Crisis
5. Experiment In Terror
6. Global Village
7. Disconnected
8. Crosstown Canyon
9. Turquoise
10. Surfs You Right
11. Look! No Head!
12. Vendetta
13. Psyko
14. C'mon Do The Laika!
15. Fear
16. Boris The Conductor
17. Lands End
18. Circumstantial Evidence
19. Delayrium
20. NY '79
21. Expose
22. Get Carter
23. Fadeaway
24. The Ipcress File
25. Meneito Paraiso
26. S.P.Y.D.A.'s Web
27. Mary's Theme




LAIKA & THE COSMONAUTS
ABSURDISTAN




$10.00

MORE INFO

LAIKA & THE COSMONAUTS – ABSURDISTAN CD


Since the release of their Upstart albums,Instruments Of Terror (1994), The Amazing Colossal Band (1995) and Zero Gravity (1996), the evolution of instrumental sound of Laika & The Cosmonauts continues to move forward in new directions. Initially drawn to the sounds of instrumental heroes like Dick Dale, The Ventures and The Shadows, The Cosmonauts' musical landscape now includes surf, dance, film, space, electronica, world and even techno. Due to numerous SXSW shows, US gigs and even a tour opening for Ministry, The Cosmonauts lay claim to the most loyal and enthusiastic US fanbase of any touring Finnish instrumental rock band! Each of their previous releases have scanned over 5,000 units each. Includes 3 bonus remixes not available on the Finnish version.

Tracks:
1. Disconnected
2. Turquoise
3. Look! No Head!
4. The Hypno-Wheel
5. Boris The Conductor
6. Lands End
7. Circumstantial Evidence
8. The Freefaller
9. Syncophant
10. Silenzio
11. Hi & Lo
12. Nanaki
13. Rough Ground
14. Silenzio in Dubsurdistan
15. Rough Evidence on Circumstantial Ground
16. Reinventing the Hypno-Wheel




LOS ATARRAYAS
PREMIERE VAGUE




$8.00

MORE INFO

LOS ATARRAYAS – PREMIERE VAGUE CD


Premier EP auto-produit par le nouveaux trio surf´n´roll parisien Los Atarrayas. We are an international instrumental surf´n´roll trio from Paris, France, with members from Colombia, France and Italy. The band actually started in the beginning of 2019, and "Premiere Vague" is our first recording. Our own sound has a more "straight ahead" approach to surf music, blended with dirty punk rock and roll sounds.

Tracks:
1. Mare Mosso
2. Dispersio´n de la Atarraya
3. Surfin´ loco
4. Squalo Fantasma
5. Transylvanian Beach Party
6. Rush For Gold
7. Sheherazade
8. El Condor Surfa (live)




LOS FANTASTICOS
S/T




$12.00

MORE INFO

LOS FANTASTICOS – S/T CD


Their first album featuring 12 wild instrumental tales that combine the sounds of surf, jazz, psych, and B movies. Los Fantasticos use surf to interpret jazz ideas and sophistication but never leave the rock'n'roll foundation of surf too far behind.




LOS FANTASTICOS
RETURN OF THE LEOPARD MAN



$12.00

MORE INFO

LOS FANTASTICOS – RETURN OF THE LEOPARD MAN CD


Their second album featuring 12 wild instrumental tales that combine the sounds of surf, jazz, psych, and B movies. Los Fantasticos use surf to interpret jazz ideas and sophistication but never leave the rock'n'roll foundation of surf too far behind.




LOS FANTASTICOS
INTO THE INFINITY TUNNEL


$12.00

MORE INFO

LOS FANTASTICOS – INTO THE INFINITY TUNNEL CD


Their third album featuring 13 wild instrumental tales that combine the sounds of surf, jazz, psych, and B movies. Los Fantasticos use surf to interpret jazz ideas and sophistication but never leave the rock'n'roll foundation of surf too far behind.




LOS FANTASTICOS
THE DEVIL WENT DOWN TO GEORGE STREET


$12.00

MORE INFO

LOS FANTASTICOS – THE DEVIL WENT DOWN TO GEORGE STREET CD


Brighton instrumentalists Los Fantasticos return with their fourth album The Devil Went Down to George Street. Packed with twangsome delights, the album features 13 amazing, action-packed tunes to stir your imagination. The boys from Brighton really come through. This is modern surf at its best!




LOS JAVELIN
COCKTAIL CARACAS



$6.00

MORE INFO

LOS JAVELIN – COCKTAIL CARACAS CD


With more than 15 years in national and international scenes, inspired by the music of The Shadows, Henry Mancini, Ennio Morricone, Dick Dale & His Del-Tones and Esquivel, born in 2001 in Caracas, Los Javelin are the Venezuelan expression of surfabilly & roll. Barracuda on bass, Poison-Veneno on drums and Dr.Staccato on the Surf Guitar make up this trio considered representatives of the surf music in Venezuela.

Tracks:
1. La Maraquita
2. Punkabilly Surfer
3. El Toro
4. Luna De Margarita
5. Camino A Tijuana
6. Achtung Lab
7. Ska Surf
8. Caramelo E Chocolate




LOS REVERB
SURF THE WAVES OF MUSIC WITH...


$10.00

MORE INFO

LOS REVERB &ndash – SURF THE WAVES OF MUSIC WITH... CD


Los Reverb, from Maldonado, Uruguay, with influences from different places and perhaps also from different planets! The rhythm in no time stops, there is dynamism from the initial and through the different themes that make up the work. The music has sound details that complete a narrative setting.

Tracks:
1. El Secuestro del Tridente
2. Beach Dreams
3. D.D. Stomp
4. Agente Anthony 420
5. Mia Wallace
6. La Mala Duena (Revisited)
7. Ragdolled
8. Paraiso
9. Dogtown
10. Aloha!
11. Surfklore
12. Because
13. 3:33 AM
14. Fun n Play in G-land
15. La Mala Duena
16. Susurro Hawaiano
17. Psiquidance
18. Acorralado
19. Marsellus Wallace
20. Banana Boat
21. Tetris
22. Surfer Carlos
23. Apache




LOS STRAITJACKETS/ DEKE DICKERSON


SINGS THE GREAT INSTRUMENTAL HITS

$10.00

MORE INFO

LOS STRAITJACKETS/DEKE DICKERSON – SINGS THE GREAT INSTRUMENTAL HITS CD

An ´instrumental´ by definition is a song without words. But what record collector geeks like myself know is that there are two scenarios for every classic in the Great Instrumental Songbook. Either that song started out with words and a garage band turned it into a guitar instrumental, or, once an instrumental became a hit, some aspiring knucklehead came along and wrote words to it.

In case you´re confused, imagine Bill Murray´s classic lounge singer character on ´Saturday Night Live´ belting out drunken made up lyrics to the ´Star Wars Theme.´ It can be done, it has been done, and these songs truly come alive once you hear them sung...with words!

In this case, America´s #1 Instrumental combo (Los Straitjackets) and I decided that 6 knuckleheads were better than one and that joining forces for an album´s worth of vocal instrumentals was yet another mountain that needed be to climbed. It is the first album of its kind, and it is required to be in your collection.

Perfect for parties, wait until your guests have a few beers in them and throw this sucker on and turn it up loud. Before you know it, you´ll be yelling the lyrics to "Pipeline" and "Popcorn" and making out to the romantic vocal version of "Miserlou" and, most of all, wondering why it took so long for someone in show business to come up with an idea this good.

Come on baby, can´t you feel it? Let´s Rock!
- Deke Dickerson, "Singer"

Tracks:
1. Fury
2. Honky Tonk
3. Magic Star
4. Theme From A Summer Place
5. Perfidia
6. Apache
7. Misirlou
8. Kawanga
9. Wild Weekend
10. You Can Count On Me
11. Walk Don´t Run
12. Popcorn
13. Sleepwalk
14. Pipeline




LOS STRAITJACKETS
THE VELVET TOUCH OF...


$16.00

MORE INFO

LOS STRAITJACKETS – THE VELVET TOUCH OF CD


The third album by those mysterious masked surfers Los Straitjackets! Features 12 classics including Kawanga!, Hornet's Nest, My Heart Will Go On, Sing Sing Sing, and more!




LOS STRAITJACKETS
SUPERSONIC GUITARS IN 3D



$8.00

MORE INFO

LOS STRAITJACKETS – SUPERSONIC GUITARS IN 3D CD


Features 13 instrumental classics including DiPinto Twist, Time Bomb, Beach Bag, Galaxay Drive, and more!




LOS STRAITJACKETS
DAMAS Y CABALLEROS!




$8.00

MORE INFO

LOS STRAITJACKETS – DAMAS Y CABALLEROS! CD


Incredible live set featuring 20 classics that Los Straitjackets are know for including, Casbah, Calhoun Surf, Itchy Chicken, Kawanga, Squad Car, Pacifica, Rawhide, and more!




LOS STRAITJACKETS
VIVA!




$19.99

MORE INFO

LOS STRAITJACKETS – VIVA! LP


As Los Straitjackets approach their 25th anniversary, Yep Roc is happy to reissue their long out-of-print album, Viva! Los Straitjackets. The album features some of Los Straitjackets biggest hits, including "Pacifica" and "The Casbah," both of which remain staples of the band´s live set today. AllMusic declared it the best guitar-based instrumental album of the year, saying "The Shadows/Ventures of the ´90s arrive as a quarter in Mexican wrestling masks, burgundy turtlenecks, black jeans, black Converse and bedecked in silver sun pendants."




LOS STRAITJACKETS


THE UTTERLY FANTASTIC AND TOTALLY UNBELIEVABLE SOUNDS OF

$19.99

MORE INFO

LOS STRAITJACKETS – THE UTTERLY FANTASTIC AND TOTALLY UNBELIEVABLE SOUNDS OF LP


As Los Straitjackets approach their 25th anniversary, Yep Roc is happy to reissue their long out-of-print debut album, The Utterly Fantastic and Totally Unbelievable Sounds of Los Straitjackets. As the album title implies, Los Straitjackets knew exactly how unique their signature surf rock sound was from the beginning. The album features some of Los Straitjackets biggest hits, including "Fury" and "Itchy Chicken," both of which remain staples of the band´s live set today.




LOS VENTURAS
MILES HIGH




$10.00

MORE INFO

LOS VENTURAS – MILES HIGH CD


Los Venturas have to offer a warm, varied, powerful, and danceable instrumental live set, with one single purpose at heart: throwing a decent party and set the scene for one hell of a night. Based on the Californian ´60s surf sound, they create a unique but accessible blend, fusing an array of different styles such as euro-instro, rock, funk soul, rai, and gipsy. For over 14 years, they have been touring all over Europe and even in California. Driven by positive vibes, they bring their Euro-instro with a wink and a smile, providing just the right spark to set the night on fire.

Tracks:
El Rey De Los Cielos
O Fata Romana
Pradesh Hypno Beat
Ringispil
Taboo
Fiorella With The Umbrella
Theme From The Mile High Club
The Horse He Rode On
Praia Do Norte
Rajasthan Reggae
Venice Beach




LOS VENTURAS
PLAYTIME


$10.00

MORE INFO

LOS VENTURAS – PLAYTIME CD/LP


After 18 years of playing, Los Venturas have marked their spot in the international scene of instrumental guitar music called ´surf music.´ That label however is too small for what the band brings its crowd: there´s exotica, balkan, ska, soul, rock ´n roll. Some have already uniquely labelled it ´world surf music.´ The band itself rather sticks with ´penetrating guitar instrumentals´. This unique fusion of styles has been approved by many crowds in Europe and over the Atlantic. Not to be surprised, as their accessible music guarantees good vibes. On top, their many years of experience can be heard as a flawless live performance. In short, they know how to throw a party, in diverse settings and different stages, going from clubs to festivals, inland or at the seashore.

Their many years of writing music can be heard on 7 albums/singles that were released from 2001 on: Sharkfest, Aloha Summer, Surfers Brew, Besame Mucho, Kaleydoskop, Paisley Beach, and Miles High. The last 3 albums were recorded and produced in Los Angeles by Pete Curry (Los Straitjackets, Jon & The Nightriders) and released under Green Cookie Records. Green Cookie Records and Los Venturas proudly present their 4th cooperation: "Playtime!." Unlike the previous albums, this one is 100% made in Belgium: recorded at Nico Leonard´s Pum Pum Hotel in Charleroi, mixed at Great Oak Studios by Steven Van Gelder, and produced by Sam Pieter Janssens.

Playtime! features 11 originals, each of them a world on its own thanks to the use of multiple instruments, techniques, and the added value of some top notch guest appearances. Whether you're a DJ, collector, music lover or player, don't hesitate to purchase your copy, and… play it!!

Tracks:
Flat Earth Rocket Man
Go Go GTO
Beans, Tortillas & Chili (and even some wine)
Rai Due
A Hui Hou
Le Vélo
Bird Poo
Camping Dallas
Nam-O-Point
Carrera Pan-Am
The Balls of Saint Rudolph




LOS VENTURAS
KALEYDOSKOP LP



$15.00

MORE INFO

LOS VENTURAS – KALEYDOSKOP LP




Tracks:
Ventura´s Groove
Dizzy
Zot Van A
Delerium
Revenge Of The Tiki´s Pt.II
Bubamara
Ganja Party
Uhr Reeperbahn, St-Pauli
Pumpin'
Transsibirskaya Magistral
Lawrence Of Arabia




THE MAN FROM RAVCON
ANOTHER WORLD



$10.00

MORE INFO

THE MAN FROM RAVCON – ANOTHER WORLD CD


Since 2010, The Man From RavCon (aka, Mike Brown), has been creating adventurous, atmospheric instrumental music featuring Mellotron enriched arrangements accentuated by piano and organ, interweaving synths, bass, dynamic percussion, and melodic guitar. Blending influences of 70's classic FM album rock (Stones, Kraftwerk, Steely Dan, Supertramp) with a melodic prog flavor, The Man From RavCon's ninth release, Another World, may be considered a somewhat more accessible work than his most recent offerings, but is no less adventurous in scope. With contributions from special guests, guitarist Larry Smith, and flutist Jeff Eacho, Another World features a more lighthearted, breezy vibe making it the perfect soundtrack for Summer 2018 and beyond.




THE MAN FROM RAVCON
STRANGE UNIVERSE



$10.00

MORE INFO

THE MAN FROM RAVCON – STRANGE UNIVERSE CD


As with his two most recent critically acclaimed releases, Skyscraper (2013) and The Puzzle Master (2015), Strange Universe further expands on The Man From RavCon's (a.k.a. Mike Brown) explorations into the realm of melodic, ambient instrumental Progressive Rock.




THE MAN FROM RAVCON
THE PUZZLE MASTER



$10.00

MORE INFO

THE MAN FROM RAVCON – THE PUZZLE MASTER CD


Diving deeper still into instrumental progressive rock territory explored on previous albums, the weaving synths & guitars, soaring mellotron, and alternate rhythms provide listeners with an even more expansive instrumental listening experience. As reviewer, Ian Jane, of RockShockPop.com stated, "it's the type of thing you want to lie down and listen to alone in the dark, just to really take it all in properly."




THE MAN FROM RAVCON
SKYSCRAPER



$10.99

MORE INFO

THE MAN FROM RAVCON – SKYSCRAPER CD


The Man From RavCon creates melodic instrumental music… music with a strong visual appeal designed to create images in the listener's mind… music that takes the listener someplace else. Skyscraper is the soundtrack to a dozen yet-to-be-made independent films. But honestly, you don't need film. The music is all you need...




THE MAN FROM RAVCON
ZOMBIE PIMP COWBOYS FROM OUTER SPACE!


$10.00

MORE INFO

THE MAN FROM RAVCON – ZOMBIE PIMP COWBOYS FROM OUTER SPACE! CD


This is the soundtrack to the greatest B-movie never made! This release explores the music of Spaghetti Western, Blaxploitation, and B-horror cinema from the 60's through the early 80's. Influences range from the Italian film composers Ennio Morricone, Luis Bacalov, and Fabio Frizzi, to the blaxploitation/crime film sounds of Isaac Hayes, Roy Budd, and Johnny Pate. It's a multi-genre affair that has earned praise from a wide variety of listeners.




THE MAN FROM RAVCON
THE TRAVELER


$10.00

MORE INFO

THE MAN FROM RAVCON – THE TRAVELER CD


With his fifth full-length release in just under three years, The Man From RavCon invites you to take a trip. No need to leave home – just slip on the headphones, dim the lights, sit back and let the journey begin.

The eleven instrumentals that make up The Traveler showcase The Man From RavCon's atmospheric blend of Surf, Spy, Psych-Prog and Spaghetti Western. They provide the perfect soundtrack for a timeless journey.

Of course, the best thing about a trip with The Man From RavCon is that you can relive the journey at any time. Just put The Traveler back in, and give it another spin.




THE MARINERS
DEMON SURF!


$10.00

MORE INFO

THE MARINERS – DEMON SURF! CD


This is the soundtrack to the greatest B-movie never made! This release explores the music of Spaghetti Western, Blaxploitation, and B-horror cinema from the 60's through the early 80's. Influences range from the Italian film composers Ennio Morricone, Luis Bacalov, and Fabio Frizzi, to the blaxploitation/crime film sounds of Isaac Hayes, Roy Budd, and Johnny Pate. It's a multi-genre affair that has earned praise from a wide variety of listeners.




THE MARINERS
WRONG PLANET!


$10.00

MORE INFO

THE MARINERS – WRONG PLANET! CD


As one of the few remaining First Wave instrumental surf bands, The Mariners are introduced to the world of instrumental surf-rock with this collection of obscure covers and some snappy originals. Ride the famous Kamehameha Highway in Hawaii as you listen to Cruisin' the Kam, or paddle to the ethereal strains of Wrong Planet, or mellow out with the jazzy lead guitar of Windy and Warm, or even surf for your life to the edgy Hell Hole. Who could have imagined a surf band from Tennessee! This CD reflects the variety of musical tastes of the band members with the hope that you enjoy them too.




THE METALUNAS


INTERSTELLAR SURF PARTY

$10.00

MORE INFO

THE METALUNAS – INTERSTELLAR SURF PARTY CD


Surf-revival guitarist Mark Brodie – previously of Mark Brodie & the Beaver Patrol – formed the Metalunas upon his return to Vancouver from Japan, where he had lived from 1996-97 fronting another surf combo called the Saboteurs. Featuring a rhythm section of Mike Cinnamon (bass) and Rod Moore (drums), the Metalunas made their recording debut in 1999 with X-Minus-One (American Pop Project). "Swingin´ Planet" followed in 2000 on Wildebeeste Records. Their final album, "Instrumentals of Terror" was released in 2002. Members rotated in and out of the group until they disbanded in 2004.

Tracks:
Space Age Tomorrow
Monkey Knife Fight
Stone Age Stomp
Wolf Pack
Tarzan
Paradise Cove
High Wall
Mad Doctor
Groovy Guru
Jump The Shark
Bikini Party
The Lonely Surfer
Do The Scratch 'n' Sniff
Gidget Must Die




THE MIGHTY SURF LORDS
...INTO THE SURF...


$15.00

MORE INFO

THE MIGHTY SURF LORDS – ...INTO THE SURF... CD


Newest CD by Nevada's Mighty Surf Lords. With a nod to the past and an eye on the future, ...Into the Surf... blends edgy guitar with a powerful rhythm section and original songwriting to create a sound that takes you ...Into the Surf...




MISTER NEUTRON
NOR'EASTER


$12.00

MORE INFO

MISTER NEUTRON – NOR'EASTER CD


Prepare yourselves, music lovers – a NOR'EASTER is a'brewin'! NOR'EASTER is the third – and brand-spanking-newest – release by the East Coast's best surf/instrumental band Mister Neutron. NOR'EASTER is slathered in everything that makes this band special: creative, original modern-surf melodies, lightning-fast playing and a subtlety and tightness that comes from playing together for 24 years. The 17 songs take you on a joy ride that ricochets between serene and downright menacing. Thrill to the ferocious double picking, the chilling glissandos, and the trem-bar bends! Gawk and grin at the best instrumental rock you'll hear in 2008!

NOR'EASTER showcases several instro-rock styles, including modern and classic surf, a slack-key-inspired acoustic tune, Hammond organ-drenched spy rock, and spaghetti western via a new arrangement of Hang 'Em High. And although it's packed with New Jersey references (Point Pleasant, Sea Girt, Tiki Barber), NOR'EASTER will have people doing the Neutron Stomp from coast to coast, down into Tuscany, Antigua, Weisbaden, and Indochina! Maybe even Quebec!

NOR'EASTER is the perfect soundtrack to everything – and, yes, we mean EVERYthing – you'll do this summer.




MISTER NEUTRON
RED TRIANGLE



$9.00

MORE INFO

MISTER NEUTRON – RED TRIANGLE CD


Red Triangle is Mister Neutron's all-instrumental debut – nine songs that take you from spaghetti westerns (Comanchero) to vintage California surf (The Wedge) to the band's own brand of modern, Texas-influenced heavy surf (Submariner). Red Triangle is named for the most dangerous, shark-infested surfing spot on Earth, and the music reflects that; it'll take you by surprise. Mike Rosado of NESMA calls Mister Neutron the Slacktone of the East Coast.

NOR'EASTER is the perfect soundtrack to everything – and, yes, we mean EVERYthing – you'll do this summer.




MISTER NEUTRON
LOVES YOU



$5.00

MORE INFO

MISTER NEUTRON – LOVES YOU CD


A fun mix of power pop, mod, and surf with no shortage of hot guitar playing. 19 songs in all. This Cranford, N.J.-based trio fronted by brothers Damian and Tony Fanelli plays an interesting rootsy style that blends straight-ahead garage rock with roots and surf elements, with Damian's nimble and tasteful guitar playing deserving extra praise. They also wrap the whole package with a hefty dose of oddball and irreverent humor as evidenced in songs like "Atomic Supermen" and "Go, Stinky Monkey!" The record sprawls across 19 songs, and there are several songs here that are worthy of attention. – Andy Smith, Pop Culture Press.




MISTER NEUTRON
THREE CD PACK



$23.00

MORE INFO

MISTER NEUTRON – THREE CD PACK


Get all three Mister Neutron CDs, Nor'easter, Red Triangle, and Mister Neutron Loves You, for the combined price of $23.00 and save $3.00!




THE MONSTER STALKERS
DO THE SASQUATCH


$7.00

MORE INFO

THE MONSTER STALKERS – DO THE SASQUATCH 7"


Do The Sasquatch is two original garage rock vocals and one instrumental (Wailin' Wolf, a surf instro treatment of The Wailers´ Wailin). The Monster Stalkers include three of The Surfdusters.




MOMS I´D LIKE TO SURF


BEACH CONTROL TO MAJOR KNOB LP

$15.00

MORE INFO

MOMS I´D LIKE TO SURF – BEACH CONTROL TO MAJOR KNOB LP


Winter 2012, as he gets tired of the cold and the snow of the French alps, John John De Vito decides to give up his saxophone and take back his guitar to find some hot waves in surf music. He asks Kristina Fabula, his old high school classmate, to exchange her violin for a baritone guitar. Here is the beginning of Moms I´d Like To Surf! Obviously, Frankie Goodlord, Bassist and doctor of sixties music spirit, and then Bobby Ballard, ex-punk drummer reconverted to jazz, join the line-up in spring 2013.

Tracks:
A1. Soulstep For The Masses
A2. Messiah Jerk
A3. No Surf Today (The Sea Has Gone Away)
A4. Suck My Board For Free
A5. Sunless Summer Boogaloo
A6. Jo
B1. Wave Almighty
B2. Hipster On A Beach
B3. Pourvu Que Les Gentils Gagnent
B4. Kiss The Viking Beard
B5. Bondage Dilemma
B6. Never Trust The Lifeguard (Secret Agents Are Everywhere)




MOONBASE
CREATION MYTHS



$10.00

MORE INFO

MOONBASE – CREATION MYTHS CD


Creation Myths is latest from mastermind surf guitarist and producer Chad Shivers, known for his work with The Squares, The Mystery Men?, Kill, Baby...Kill!, and many others. Creation Myths pushes the boundaries of surf even moreso with 11 new modern, sometimes psychedelic instrumentals.




THE MULCHMEN
LIVE MULCH



$10.00

MORE INFO

THE MULCHMEN – LIVE MULCH CD


Dayton, Ohio´s, only landlocked instrumental surf trio released two albums on Big Beef Records. In 2019 the band re-formed with Jim Macpherson to play the Dayton Music Festival, which has just been released on Live Mulch, recorded live at the Yellow Cab Tavern in Dayton, Ohio, for the Dayton Music Fest 2019!

Tracks:
1. Delta Velocity
2. Dirty White Collar
3. Spank the Lightning/Back-Scratcher
4. Swivel Hipster Shake
5. Frank
6. Snake Eyes
7. Sci-Fi Voodoo
8. Mudslide
9. Automatic Egypt
10. Little Nasty
11. The Stalker
12. Flippin' Out
13. Spyder-Man
14. Dr. Cyclops/Danger Todd Robinson
15. Rumble 3000/Bridge of Death




THE MYSTERY MEN?
SONOS DELIRIUM



$10.00

MORE INFO

THE MYSTERY MEN? – SONOS DELIRIUM CD


The Mystery Men? bring you their brand of surf music on their first full-length release, Sonos Delirium, melding a traditional sound with a modern approach, ranging from aggressive to western to the dreamy and ethereal.




THE NEMATOADS


FIVE GUNS WEST

$5.00

MORE INFO

The Nematoads – Five Guns West CD


Features 15 pasta-fueled instrumentals that take you from the heart of the American southwest to the sands of the Middle East.

Holy cow! This is a magnificent album, full of exceptional music. Great writing, huge drama, and wonderful arranging. The songs are picturesque, and it's all about spaghetti westerns. Imaginative and well developed, and very hard to put down. Phil Dirt – ReverbCentral.com




THE NEMATOADS


SPY CAR MECHANIC

$5.00

MORE INFO

THE NEMATOADS – SPY CAR MECHANIC CD


The Nematoads are back with a new CD – Spy Car Mechanic. The followup to the brilliant Five Guns West, Spy Car Mechanic features 13 top fuel raucous rock & roll, surf, and spy tunes.

"Spy Car Mechanic" is a relatively recent effort from Texas based hipsters "the Nematoads" and it's a real winner. With a jet black muscle car on the CD cover, I was smiling before I popped this bad boy into my player. Its thundering intro entitled "Rex Dart: Eskimo Spy" had me imagining myself to be "Speed Racer" my whole way to work. The sound is a quirky fusion of sci-fi tinged cowpunk and traditional surfabilly. Sort of a Link Wray meets Dick Dale by way of the Cramps.
Drew Edwards: Psycho.Rockabilly-online.com




THE NEPTONES
PLANET OF SURF



$5.00

MORE INFO

THE NEPTONES – PLANET OF SURF CD


Planet of Surf is a sonic attack from beneath the waves and beyond the stars! The Neptones have been a fixture in the Houston scene for over a decade now and have released many EPs and compilation tracks, and now we're proud to release their first full length CD. The Neptones are in love the classic sounds of the Ventures, Dick Dale, and Link Wray, but then they push into bold new spaces.




NEW WORLD RELAMPAGOS
S/T


$10.00

MORE INFO

NEW WORLD RELAMPAGOS – S/T CD


Stunning tribute to legendary Spanish instrumental combo Los Relampagos. Includes members of Dick Dale, Agent Orange, Slacktone, Space Cossacks, and of course, Los Relampagos! This CD is definitely a collector's piece.




NORTH SHORE TROUBADOURS


ORIGINAL MOTION PICTURE SOUNDTRACK

$10.00

MORE INFO

NORTH SHORE TROUBADOURS – ORIGINAL MOTION PICTURE SOUNDTRACK CD


The long-awaited second album by East Coast prog-surfers North Shore Troubadours does not slump! Original Motion Picture Soundtrack explodes with cinematic lunacy and burning twang. Fans of spy movies, pulp comics and space rock, take note.

Instrumental surf rock that takes the twangy, reverb-y guitars and infectious rhythms of Dick Dale, The Ventures, Laika & The Cosmonauts and Los Straitjackets, and evolved a progressive and original sound all our own. Fuses surf with jazz, punk, metal, psychedelia, reggae, klezmer, and film & TV soundtracks to create songs that are equal parts rock & roll circus and schizophonic cinemascape.

"Call them surf from the evil side." – New Haven Advocate (winner "Best Other" category, 2010 Grand Band Slam readers poll)

"If you're like me then the last thing you think of when you think of Connecticut is surf rock... Listening to North Shore Troubadours may change your opinion." – CTIndie.com




NUCLEAR JUAREZ


EXIL

$15.00/
$6.00

MORE INFO

NUCLEAR JUAREZ – EXIL CD/LP


Post-apocalyptic surf by beatnik wanderers who incinerate the sound of the Ventures with the swagger of Gamera.

Tracks:
1. Let´s Do Launch!
2. Sky Blue Nova
3. Bullero
4. Company Property
5. Crusin´ For A Brusin´
6. The Debt Collector
7. Suheban
8. Twin Arrows
9. The Partisan
10. Mishetonic University Fight Song
11. Exil
12. Causeway Run




NUCLEAR JUAREZ
HEIST



$6.00

MORE INFO

NUCLEAR JUAREZ – HEIST CD


Four original spy and crime– instrumentals from San Antonio´s Nuclear Juarez. It's the soundtrack to your next bank job!




NUCLEAR JUAREZ
BAT COUNTRY/SUNSET RIDE 7"


$7.00

MORE INFO

NUCLEAR JUAREZ – BAT COUNTRY/SUNSET RIDE 7"


Beatnik wanderers who incinerate the sound of the Ventures with the swagger of Gamera.




NUCLEAR JUAREZ
BOMB THE SURF



$6.00

MORE INFO

NUCLEAR JUAREZ – BOMB THE SURF CD


Beatnik wanderers who incinerate the sound of the Ventures with the swagger of Gamera. Thirteen songs in all.




NUCLEAR JUAREZ
BROKEN SHIPS AND SUNKEN DREAMS


$6.00

MORE INFO

NUCLEAR JUAREZ – BROKEN SHIPS AND SUNKEN DREAMS CD


Beatnik wanderers who incinerate the sound of the Ventures with the swagger of Gamera. Seven songs in all.




NUCLEAR JUAREZ
NOVA ON THE PROWL




$6.00

MORE INFO

NUCLEAR JUAREZ – NOVA ON THE PROWL CD


Beatnik wanderers who incinerate the sound of the Ventures with the swagger of Gamera. Six songs in all.




PEDRITO DIABLO & LOS CADAVERAS
EL CUERNO DEL CHIVO



$10.00

MORE INFO

PEDRITO DIABLO & LOS CADAVERAS – EL CUERNO DEL CHIVO CD


The band started in 2010 as a consequence of the proposal made by the theater Troula Animacion (Vigo/Spain) to Los Cadaveras (members of bands such as Los Villanos de Boraville, Thee Tumbitas) consisting of being responsible for the musical part of one of their theater plays called "Calaveras y Diablitos."

Then Pedro Berbell (bass), Santiago "Pistolas" Paredes (rhythm guitar and percussion) and Javi GDJazz (trumpet) joined the project to complete the lineup of the instrumental band "Pedrito Diablo & Los Cadaveras" influenced by The Ventures, The Shadows, Link Wray, Phantom Surfers, Satan´s Pilgrims and great composers like Ennio Morricone and Nino Rota.

In December 2010 they recorded their first album "El Cuerno del Chivo" (Green Cookie Records) in Muu! Studios (Vigo/Spain) produced by Pedro Feijoo.

Tracks:
1. Desenfunda Forastero
2. El Baile Del Justiciero
3. El Hoyo
4. El Duelo
5. Bulldog
6. Looking For Laura
7. Guadalupe Vegas
8. Mogambo
9. La Carcel De Tijuana




THE RAZORBLADES


SNAPSHOTS FROM THE UNDERGOUND

$12.00

MORE INFO

THE RAZORBLADES – SNAPSHOTS FROM THE UNDERGOUND CD/LP


Eleven years, nearly 500 shows in Europe and the USA plus countless miles on the highway lie behind the Surf punks THE RAZORBLADES, who started in 2002 to kick the Californian Surf sound into the new millennium. On their new album "Snapshots From The Underground" the three piece from Wiesbaden, Germany cold shoulders the beach and goes into unknown territory: "We don't see too many palm trees, beach bunnies and white beaches, when we're on the road. It's more an endless line of sweaty backstage rooms, beer soaked stages and sleepless nights, before we hit the road again in the van to get to the next gig. You can hear that in our new songs along with all the bands we met and listened to in the last years," says guitarist and songwriter Rob Razorblade.

Out of the board shorts and into the black leatherjacket is the new mantra of the band. Dick Dale's twangy guitar sounds are getting punked up by grooves reminiscent of Rancid, Agent Orange and the Turbo ACs. Put some noisy feedback on top and you get a darker, more dangerous version of the classic Razorblades sound. Sorry, no Hawaiian shirts allowed…

To spice things up even more, the German surf rockers include singing in several songs. "We just teamed up with some friends we met on the road. That turned out to be a lot of fun" explains Rob. Among them are Hasu Langhardt (The Peacocks), Jancee Warnick (Jancee Pornick Casino) and Inez Venuz (My Favourite Mixtape), who sing along with Rob himself on three tracks.




THE RAZORBLADES
GIMME SOME NOISE!




$12.00

MORE INFO

THE RAZORBLADES – GIMME SOME NOISE!


19 new big fat powerful in-your-face monster surf tracks with as much power as a tidal wave and as much energy as a supernova! Surf for the 21st Century.




THE RAZORBLADES
TWANG MACHINE




$12.00

MORE INFO

THE RAZORBLADES – TWANG MACHINE


21st Century Surf, a very danceable mixture of twangy guitars, punk power, and melodies as big as the ocean that sounds like Dick Dale on speed.




THE RAZORBLADES
GET CUT BY




$12.00

MORE INFO

THE RAZORBLADES – GET CUT BY


Big and powerful modern surf all the way from Germany. We're talking fat tones and powerful dual guitars featuring Martin Schmidt on lead. Fans of Slacktone and Mister Neutron are sure to love this.




THE RAZORBLADES
THE DARK SIDE OF THE BEACH



$12.00

MORE INFO

THE RAZORBLADES – THE DARK SIDE OF THE BEACH


Brilliant followup CD from Germany's best and most powerful surf instrumental combo. 19 tunes in all! Sit back and get ready to be blown away!




THE RAZORBLADES


NEW SONGS FOR THE WEIRD PEOPLE

$12.00/
$13.00

MORE INFO

THE RAZORBLADES – NEW SONGS FOR THE WEIRD PEOPLE


Brilliant followup CD from Germany's best and most powerful surf instrumental combo. 17 tunes in all! Sit back and get ready to be blown away!




THE RAZORBLADES
SHAKE YOUR PONY TAILS 7"



$5.00

MORE INFO

THE RAZORBLADES – SHAKE YOUR PONY TAILS 7"


Three new instrumentals on vinyl from Germany's best and most powerful surf instrumental combo. Sit back and get ready to be blown away!




RED GUITARS
MUSIC FOR MISGUIDED ANGELS



$10.00

MORE INFO

RED GUITARS – MUSIC FOR MISGUIDED ANGELS


George Bowser and Rick Blue (the main men behind Red Guitars) have been writing and performing music and comedy together since 1978. Colorectal Surgeons around the world are familiar with them through the song 'Working Where the Sun Don't Shine'. They have recorded with Supertramp´s Rick Davies, and with Kimberley Rew, Vince de la Cruz, Alex Cooper and Katrina Leskanich of Katrina and The Waves. With this CD, slide into the world of rockin´ instrumental bliss...From the USA came The Ventures...From England came the Shadows...From Italy came Ennio Morricone. Their music has become popular all over the world, and Red Guitars effortlessly brings this all together.




THE REEFRIDERS
DAWN PATROL




$14.95

MORE INFO

THE REEFRIDERS – DAWN PATROL


Dawn Patrol is the new CD by Pacifica, California's own The Reefriders. The Reefriders have been entertaining music fans throughout California with their solid surf-style sounds. The three-piece instrumental guitar band serves up quite a collection of surf music including hits from the classic early 60s surf bands like the Ventures, the Astronauts and the Bel-Airs, to the red hot scorching sounds of Dick Dale. Covering surf classics like Pipeline, Misirlou, and Surf Party, the Reefriders take their audience on a joy ride through time with wild music as popularized in the movie Pulp Fiction. Just when fans begin to enjoy a taste of some mellow surf tunes, such as from the 60s cult classic surf movie Endless Summer, or the modern tune "Talking to Trees," watch out !!!! ...... because things heat right back up with the band's creative and powerful renditions of tunes by modern instrumental legends such as Los Straitjackets and Jon and the Nightriders, as well as other killer surf guitar classics and original compositions. It is the Reefriders' mission to transport their audiences through a sonic world where music is fun and really cool.




REVERB GALAXY
ANGLE OF ATTACK




$10.00

MORE INFO

REVERB GALAXY – ANGLE OF ATTACK


Reverb Galaxy is a Maryland-based surf instrumental band that preserves the history of surf music, while exploring its future. Formed in 2004 by guitarists Art Svrjcek and Joe Atkins, the band's focus has always been on delivering passionate, well-crafted songs with enduring melodies. Sometimes playful, then suddenly powerful and commanding, the music reflects the ocean's ever-changing nature. Jim Colby on bass and Jeremy Carlson on drums forge the pounding rhythmic beats so essential to the true surf sound.

Starting with the adrenaline-pumping "Invasion" right into the "Balkan Stomp", Reverb Galaxy delivers the classic Dick Dale-esque tremolo picking and glissandos soaked with plenty of Fender reverb. Follow that with the beautifully arranged "10 Miles to Nags Head" and their tribute to the Shadows' Hank Marvin, and you'll hear how this band still honors the influences of the genre and its culture. All the classic surf styles are captured on this CD: spy, space, beach, and even a little country.

Just like Duke Kahanamoku, George Freeth, and other wave pioneers, Reverb Galaxy's mission is to embrace the soul of the ocean and spread its Aloha spirit to the world.




MORE INFO

REV HANK – LONGHORN


The good Rev Hank, AKA Mike Diabo from Canada's Urban Surf Kings, is back with his second album. He put down the uke and grabbed his Longhorn and belted out 12 sizzling new instrumentals live in the studio. Longhorn is an inspired collection of a dozen original songs that range from surf (natch!) to redneck jazz to Link-inspired fuzzy goodness.




THE ROADRUNNERS
RAMPAGE


$11.00

MORE INFO

THE ROADRUNNERS – RAMPAGE


The RoadRunners are five young surf rockers from Finland, barely out of their teens. Young as they may be, their sound has an experienced air about it. Rampage features 15 surf/twang/rautalanka instrumental tunes. High energy, beautiful songwriting, exceptional playing, what more could you want? Finland has proven itself for decades to be a hotbed of great instrumental guitar rock.




MORE INFO

RONDO HATTON ndash; S/T


Rondo Hatton's new CD features reverb-drenched surf pounders, moody spaghetti westerns, four-on-the-floor hot rod rockers, and bouncy pop tunes...something for every instro-mental case!!!

Very enjoyable, very cool! Blue Suede News
There's plenty to enjoy here on an album that has sufficient quality and variety. Pipeline Instrumental Review
One of the top 10 instro releases of 2012 MWE3.com




RONDO HATTON
DESTINATION...FUN!!


$12.00

MORE INFO

RONDO HATTON ndash; DESTINATION...FUN!!


In this follow up to 2012's successful "Rondo Hatton" are 19 tracks of lyric free music all done in Rondo's fun, freewheeling style. 12 original songs are joined by 7 covers of a variety of genres including surf, pop, lounge and Latin.




RONDO HATTON


BREAKING THE SOUND BARRIER

$12.99

MORE INFO

RONDO HATTON – BREAKING THE SOUND BARRIER


This latest release continues the Rondo Hatton tradition of guitar instrumentals including surf, western and melodic pop genres.

Pipeline Instrumental says, "Their two guitars, bass and drums sound is very clean and clear reminiscent of the early Ventures sound only with some occasional background organ and violins to fill it out a little. Their material comprises mainly originals from the pen of guitarist Bruce Lamb and it also fits the early Ventures mould in being highly melodic with a rocky edge."

Surf music from Louisiana? Really? Yep, a quick listen to Rondo Hatton and you'll almost smell the salt air, feel the ocean's breeze on your face and the sand between your toes. Rondo Hatton is an all instrumental quartet based in Baton Rouge, LA. The group plays a variety of music styles including surf, spy , hot rod, westerns, TV themes , Latin and just about anything else, even polkas!




SANDBLASTERS
JUPITER BEACH


$10.00

MORE INFO

SANDBLASTERS – JUPITER BEACH


Fifteen instrumentals from this classic Austin surf trio.




SATAN'S PILGRIMS
AT HOME WITH



$10.00

MORE INFO

SATAN'S PILGRIMS – AT HOME WITH CD/LP


Reissue of "At Home With Satan´s Pilgrims," the very first full length Pilgrims album originally released in 1994 on eMpTy Records. This album has been long out of print and is now available again on remastered LP and CD.

Even on their first album, the Pilgrims came out of the gate with some of their best loved original songs, such as "Surf Lyre," "¿Que Honda?," and "Petty 43." The cover songs they chose show their allegiances. Rather than going for the Dick Dale style that was about to reintroduce the world to surf music via "Pulp Fiction" (which was released into theaters not long after the release of "At Home With Satan´s Pilgrims"), the Pilgrims chose a more band-oriented style as they covered The Bel-Airs, Eddie & The Showmen, The Rondels/The Challengers, and, having three guitars, The Astronauts...natch!

Now we´re looking back on the 1990s surf the same way Satan´s Pilgrims and the other ´90s bands were looking back to the original 1960s surf for inspiration. Whether you were there in the ´60s, ´90s, or are just discovering surf music, we hope you will enjoy this piece of surf music history.

Tracks:
1. Satan´s Theme
2. ¿Que Honda?
3. Petty-43
4. Movin´
5. Turkey Trot
6. Mr. Moto
7. Sno-Dad
8. Surf Lyre
9. Music To Watch Girls By
10. ¡El Rey!
11. John´s Moods
12. Burnin´ Rubber
13. Peter Lorre
14. Squad Car
15. The Lonely Pilgrim




THE SENTINELS
TOR-CHULA/
LATIN´IA 7"




$9.99

MORE INFO

THE SENTINELS – TOR-CHULA/LATIN´IA 7"


On Translucent Gold Vinyl! The deepest roots of surf music in California go back to San Luis Obispo, not the Greater Los Angeles area, to bands that considered themselves rhythm & blues, not "surf." The Revels formed in that Central California town in ´57, and the Sentinals (1961) were the heir apparent, touring alongside the "Church Key" boys in the wake of that semi-national hit. The combination of "Latin´ia" and "Tor-Chula" as the Sentinals´ first single in 1962 was a heady move, as both sides could be classified as subtle. The flamenco triplets opening "Latin´ia" came right out of lead guitarist Tommy Nunes´ Portuguese heritage. "Tor-Chula" mixes the flowing balance of the Fireballs´ "Torquay" with the party atmosphere of the Champs´ "Tequila." Sundazed is proud to revive this 45 - as it ranks among the most profound 45s to have come out of the surf music era!

Tracks:
1. Tor-Chula
2. Latin'ia




SHADOWY MEN ON A SHADOWY PLANET
SAVVY SHOW STOPPERS



$15.99

MORE INFO

SHADOWY MEN ON A SHADOWY PLANET ndash; SAVVY SHOW STOPPERS


Shadowy Men on a Shadowy Planet is the seminal Canadian instrumental combo formed in Toronto, in 1984. They released three albums before disbanding in 1996, reconstituting once again in 2013. Yep Roc Records is proud to be re-releasing all three original studio albums digitally and on CD, vinyl in deluxe gatefold sleeves, with expanded artwork, liner notes by Bon Von Wheelie, Bry Webb and Scott McCaughey and contextual essays by band associates.

Savvy Show Stoppers: Savvy Show Stoppers, the band's debut full-length, contains "Having an Average Weekend," which was used as the theme song to the sketch comedy TV show, The Kids in the Hall.




SHADOWY MEN ON A SHADOWY PLANET


DIM THE LIGHTS, CHILL THE HAM

$15.99/
$19.99

MORE INFO

SHADOWY MEN ON A SHADOWY PLANET ndash; DIM THE LIGHTS, CHILL THE HAM


Shadowy Men on a Shadowy Planet is the seminal Canadian instrumental combo formed in Toronto, in 1984. They released three albums before disbanding in 1996, reconstituting once again in 2013. Yep Roc Records is proud to be re-releasing all three original studio albums digitally and on CD, vinyl in deluxe gatefold sleeves, with expanded artwork, liner notes by Bon Von Wheelie, Bry Webb and Scott McCaughey and contextual essays by band associates.

Dim the Lights, Chill the Ham: Dim the Lights, Chill the Ham is their second album.




SHADOWY MEN ON A SHADOWY PLANET
SPORT FISHIN´

$15.99/
$19.99

MORE INFO

SHADOWY MEN ON A SHADOWY PLANET ndash; SPORT FISHIN´


Shadowy Men on a Shadowy Planet is the seminal Canadian instrumental combo formed in Toronto, in 1984. They released three albums before disbanding in 1996, reconstituting once again in 2013. Yep Roc Records is proud to be re-releasing all three original studio albums digitally and on CD, vinyl in deluxe gatefold sleeves, with expanded artwork, liner notes by Bon Von Wheelie, Bry Webb and Scott McCaughey and contextual essays by band asso,ciates.

Sport Fishin: The Lure of the Bait, The Luck of the Hook: Sport Fishin: The Lure of the Bait, The Luck of the Hook, is the third full-length release from Shadowy Men on a Shadowy Planet.




MORE INFO

SODA POP SPYS – S/T


Take a journey with San Antonio's kings of stomp as the Soda Pop Spys redefine the classic surf music of yesteryear and transform it with a swingin' sound that will burn up the dance floors from Madagascar to Maui. Whether you're walkin' the nose on the Banzai Pipeline or just bounty huntin' on the sands of Mars, we know you'll dig this piece of instro exotica.




SPACEGUARDS
MULTIVISION


$9.00

MORE INFO

SPACEGUARDS – MULTIVISION


From the floor-filling surf punk of Rio Jara to the galactic grace of Strangelove, Spaceguards´ debut album Multivision offers loud instrumental beauty in 9 original songs, mixing stellar surf vibes with a big city rock sound. Pixies, Dick Dale and Man or Astroman? are called to mind in some places, but the Amsterdam foursome are definitely riding their very own wave. Multivision was released as download-only in April 2012, but due to high demand, it is now available on CD. Spaceguards tracks Rio Jara and Pluto are featured in an online commercial for the new 2012 Volkswagen Beetle!




SPACE PARTY


INVASION OF THE SURFER-MEN

$10.00

MORE INFO

SPACE PARTY – INVASION OF THE SURFER-MEN


From Australia. Space Party's sound has been called future surf, an apt description because, although the inspiration derives from early '60s surf and instrumental rock music, Space Party play the music with a modern approach. The members of this band have played in many different bands, and this is reflected in the diversity of the tracks. This album covers many styles, from the garage rock influenced Space Party, to the metaloid stylings of Journey Through The Black Hole and The Creature, and the mellower, more traditional surf vibe of The Unknown Surfer and Beyond the Surf.




SPACE PARTY
FUTURE SURF


$10.00

MORE INFO

SPACE PARTY – FUTURE SURF


From Australia. Space Party's sound has been called future surf, an apt description because, although the inspiration derives from early '60s surf and instrumental rock music, Space Party play the music with a modern approach. The members of this band have played in many different bands, and this is reflected in the diversity of the tracks. Future Surf is a five-song EP.




SPEEDBALL JR
TREBLE IN PARADISE


$10.00

MORE INFO

SPEEDBALL JR – TREBLE IN PARADISE


Speedball JR was formed in the summer of 2000 during Ghent´s (surfcity Belgium) famous surf explosion. They originally played more traditional surf rock like Dick Dale, Bobby Fuller Four, and the Ventures. You can hear these influences on their first studio session which was recorded at the end of 2000 at the Yellow Tape studio. Later on they developed a more trashy sound with more garage and ´60s influences and started to write their own tunes.

The band gigged with a number of cool surf bands like Jon & The Nightriders, Slacktone, Dick Dale, and The Wangs, among others, all the time they were honing their sound and finding their own place among these contemporaries. They also supported Bo Diddley at one of his final shows.

The first full CD "Whiplash," was recorded in 2003 at Zamans Catfarm studio and was released by Drunkabilly Records. This album is also available on vinyl and includes a video which was shown on the Belgian MTV.

Their second album "For the Broad Minded" recorded in 2006 at CCR and released by Green Cookie records, on CD.

In 2011, after some serious band changes they released their 3rd long player "Treble in Paradise." All sleeve designs are masterpieces of hotrodtrash-art by Mighty Sam, the renowned graphic artist.

Speedball JR continues to gig all over Europe, bringing their intense reverb soaked live-show to festivals and venues near you! So put on your shrunken head necklace, steal your granny´s ironing board, and surf on down to a venue near YOU!!!

Tracks:
1. Treble In Paradise
2. Swell Hell
3. Swimming With The Sharks
4. Beat Girl
5. Take It Back
6. Pilgrimage
7. Bombora
8. Motion Of The Ocean
9. Mr. White
10. ...And The Horse You Rode In On
11. There She Blows
12. Halloween
13. Maiden Surf
14. Cor Steijn Rides The Wild




SPEEDBALL JR


FOR THE BROAD MINDED

$10.00

MORE INFO

SPEEDBALL JR – FOR THE BROAD MINDED CD


Speedball JR was formed in the summer of 2000 during Ghent´s (surfcity Belgium) famous surf explosion. They originally played more traditional surf rock like Dick Dale, Bobby Fuller Four, and the Ventures. You can hear these influences on their first studio session which was recorded at the end of 2000 at the Yellow Tape studio. Later on they developed a more trashy sound with more garage and ´60s influences and started to write their own tunes.

The band gigged with a number of cool surf bands like Jon & The Nightriders, Slacktone, Dick Dale, and The Wangs, among others, all the time they were honing their sound and finding their own place among these contemporaries. They also supported Bo Diddley at one of his final shows.

The first full CD "Whiplash," was recorded in 2003 at Zamans Catfarm studio and was released by Drunkabilly Records. This album is also available on vinyl and includes a video which was shown on the Belgian MTV.

Their second album "For the Broad Minded" recorded in 2006 at CCR and released by Green Cookie records, on CD.

In 2011, after some serious band changes they released their 3rd long player "Treble in Paradise." All sleeve designs are masterpieces of hotrodtrash-art by Mighty Sam, the renowned graphic artist.

Speedball JR continues to gig all over Europe, bringing their intense reverb soaked live-show to festivals and venues near you! So put on your shrunken head necklace, steal your granny´s ironing board, and surf on down to a venue near YOU!!!

Tracks:
1. U69
2. Inferno
3. Orient Express
4. Laguna Beach
5. Scalped
6. What A Way To Run A Railroad
7. Sudden Billy
8. El Camino
9. Caramba!
10. Pipeline
11. Le Chat Noir
12. Rudolph's Secret




SPEEDBALL JR
WHIPLASH



$10.00

MORE INFO

SPEEDBALL JR – WHIPLASH CD


Speedball JR was formed in the summer of 2000 during Ghent´s (surfcity Belgium) famous surf explosion. They originally played more traditional surf rock like Dick Dale, Bobby Fuller Four, and the Ventures. You can hear these influences on their first studio session which was recorded at the end of 2000 at the Yellow Tape studio. Later on they developed a more trashy sound with more garage and sixties influences and started to write their own tunes.

The band gigged with a number of cool surf bands like Jon & The Nightriders, Slacktone, Dick Dale, The Wangs, among others, all the time they were honing their sound and finding their own place among these contemporaries. They also supported Bo Diddley at one of his final shows.

The first full CD Whiplash, was recorded in 2003 at Zamans Catfarm studio and was released by Drunkabilly Records. This album includes a video which was shown on the Belgian MTV.

Tracks:
1. Mars Attack
2. Los Vampiros
3. Planet Fairplayers
4. V8
5. Space Run
6. Whiplash
7. Teaserama
8. Overture
9. L'Amour la mort
10. Dr. Evil




THE SPOILS
FAREWELL TO DIGNITY
DOWNLOAD CARD


$3.00

MORE INFO

THE SPOILS – FAREWELL TO DIGNITY
DOWNLOAD CARD


Noisy surf-inspired instrumentals that draw inspiration from global rhythms and the ongoing consolidation of wealth and power by those who can least be trusted with it.

So surf rock has a history, but what can it do NOW? That's the question that burns beneath The Spoils' sound, applying familiar Fender reverb to a furious noise rooted in rage at the blatant theft of humanity's wealth and the planet's resources by those who already have too much. Using surf's near-universal populist appeal, The Spoils expand its rhythmic vocabulary beyond beachy backbeats into Brazilian samba, Japanese taiko, Russian folk and gnarled math-rock. Deceptively simple, catchy melodies sweeten the dense layers of feedback and double-picked guitar, with nods to the band's shared love of garage rock and post-punk along the way.

Getting into surf rock can feel like stepping into Mr. Peabody's Wayback Machine. You're immediately surrounded by Hawaiian shirts and tiki drinks on one side, hot rods and old horror icons on the other, with a generous helping of sci-fi and Space Race memorabilia all round. The Spoils toss all those costumes to the side and start a new kind of dance toward a better future.

Influenced by surf, punk, noise rock, financial and political corruption, folk music from Latin America, Europe, and Asia.

For fans of Kill, Baby...KILL!, Threesome, Agent Orange, Link Wray, Dick Dale, Ventures, Daikaiju, Man Or Astroman?, and Pixies.




THE SPOILS
HAVE A DRINK WITH



$4.00

MORE INFO

THE SPOILS – HAVE A DRINK WITH CD


Debut CD from Austin heavy surf combo. Features 8 modern, heavy instrumentals. For fans of Kill, Baby...KILL!, Threesome, Agent Orange, Link Wray, Dick Dale, Ventures, Daikaiju, Man Or Astroman?, and Pixies.




SPY-FI
ESPIA EN VACACIONES



$10.00

MORE INFO

SPY-FI – ESPIA EN VACACIONES CD


Inspired by the literary works of Bill Raetz and his World Espionage Bureau, Spy-Fi takes on the task of creating theme songs for the Organization (Theme from the World Espionage Bureau), The Lead Character Bryce (Bryce's Theme) and various spots within Las Vegas (Freemont A-Go-Go) and around the world (Espia en Vacaciones).

Bryce's Theme is a collaboration between Spy-Fi and Vic Flick. Mr. Flick is best known for his contributions to the original James Bond Theme and 11 other James Bond soundtracks. Spy-Fi is honored to have Vic involved with the CD and have Vic play guitar.




SPY-FI
BLACK TIE SPY



$12.00

MORE INFO

SPY-FI – BLACK TIE SPY CD


Black Tie Spy is the third CD by Spy-Fi, Cleveland, Ohio´s spy-detective band. With the band's first two releases, Music for Spies, Thighs & Private Eyes Volumes 1 and 2, Spy-Fi concentrated on interpreting classic spy and detective themes.

This time Spy-Fi gathered a collection of original compositions interspersed with select cover tunes. Those covers include a wide variety of styles and influences, not necessarily from the spy-detective genre. They include the classics Perry Mason Theme, Rumble, Apache, and Wave.

The album is organized around the diverse moods and moments one might encounter in a movie soundtrack. Finished thematic ideas are separated by short song sketches which then segue back into more produced and finished tracks. Some tracks also include spoken word segments in Russian, which lend to the air of mystery and intrigue that one may find in a spy saga.

The album is named after its opening track; a collaboration between Spy-Fi and Vic Flick. Mr. Flick is best known for his contributions to the original James Bond Theme and 11 other James Bond soundtracks. Together they have penned Black Tie Spy. Spy-Fi is honored to have Vic involved with the CD and have Vic play guitar on the title track.




SPY-FI


MUSIC FOR SPIES, THIGHS, & PRIVATE EYES VOL. 1

$10.00

MORE INFO

SPY-FI – MUSIC FOR SPIES, THIGHS, & PRIVATE EYES VOL. 1 CD


Volume 1 of an incredible two-CD set of surf, spy, and TV themes. Really cool instrumental arrangements of tunes such as James Bond Theme, Secret Agent Man, Telstar, and Dick Tracy as well as some stunning originals. Thirteen songs in all!




SPY-FI


MUSIC FOR SPIES, THIGHS, & PRIVATE EYES VOL. 2

$10.00

MORE INFO

SPY-FI – MUSIC FOR SPIES, THIGHS, & PRIVATE EYES VOL. 2 CD


Volume 2 of an incredible two-CD set of surf, spy, and TV themes. Really cool instrumental arrangements of tunes such as Dragnet, Get Smart, Munsters, and Mission Impossible as well as some stunning originals. Twelve songs in all!




MORE INFO

SPYTONES – S/T CD


The SpyTones are a surf/instrumental band from central MA and have been recording and performing in the Boston, Worcester, and central MA area since Fall 2009. The SpyTones have the classic surf lineup - two guitars, bass, and drums and play all original instrumentals, all surf/reverb-based, but still in the style of the Ventures, Shadows, Dick Dale, and all the other classic surf bands.

Plenty of interesting sounds here. Some songs feature engaging juxtaposition of incongruous sounds, while others are relatively "normal." Inventive at times, pretty at others, and always well thought out. Very enjoyable! – Phil Dirt/Reverb Central




SPYTONES
OVER THE MOON



$10.00

MORE INFO

SPYTONES – OVER THE MOON CD


The SpyTones are a surf/instrumental band from central MA and have been recording and performing in the Boston, Worcester, and central MA area since Fall 2009. The SpyTones have the classic surf lineup - two guitars, bass, and drums and play all original instrumentals, all surf/reverb-based, but still in the style of the Ventures, Shadows, Dick Dale, and all the other classic surf bands.




THE SQUARES
EIGHT SONGS



$5.00

MORE INFO

THE SQUARES – EIGHT SONGS CD


This is dramatic, complex, varied, well textured, and challenging. It uses surf tones but is miles from classic structures. Very progressive and imaginative.




THE STRINGS AFLAME
BROKEN FIRE HYDRANT 7"


$6.00

MORE INFO

THE STRINGS AFLAME – BROKEN FIRE HYDRANT 7"


The Strings Aflame are third-degree instrumental burns from the State of Mexico, Mexico. The name was taken as a tribute to an album by Juan Garcia Esquivel, Mexican composer, musician, and a big influence for the project, as well as the sounds of the ´50s and ´60s, mainly surf music.

Tracks:
A1. Broken Fire Hydrant
A2. Firefighter Suit
B1. Ignifugo
B2. Reduce To Ashes




THE SURFDUSTERS
SAVE THE WAVES



$10.00

MORE INFO

THE SURFDUSTERS – SAVE THE WAVES CD


Reverb Fender guitars, drivin' Farfisa organ and piano, rumblin' bass, and crashin' drums with a dash of grindin' sax added to the mix on 27 rockin´ instrumentals written by the Surfdusters!

Includes 11 songs featured in the world's favorite cartoon Spongebob Squarepants.




SURFER JOE
SEÑOR SURF



$10.00

MORE INFO

SURFER JOE – SEÑOR SURF CD


From Italy, Señor Surf is a jump into traditional SURF MUSIC revisited with modern attitude, great energy, wet tunes and tons of REVERB!

Tracks:
1. Macaroni Pie
2. El Senor Surf
3. Devil´s Bridge
4. Underwater Love
5. Waveboard Action
6. The North Swell
7. Fire Escape Rope
8. Cavalcade Of Surf
9. Etage 8
10. Twangy Drippy Twisty
11. Changing Things
12. Beach City Bop




SURFER JOE
SWELL OF DWELL



$10.00

MORE INFO

SURFER JOE – SWELL OF DWELL CD


From Italy, Swell of Dwell is a jump into traditional SURF MUSIC revisited with modern attitude, great energy, wet tunes and tons of REVERB!

Tracks:
1. Roller Coaster
2. Make It Quick
3. A Day At The Beach
4. A-Frame
5. Good Ole Times
6. Hiroshi No Subarashi Ramen
7. Ampullae Of Lorenzini
8. Pipelines
9. Difficult Choice
10. The Surf Side Of The Showman




SURFER JOE


EL SONIDO COJONUDO DE/LIVE IN BRIGHTON

$10.00

MORE INFO

SURFER JOE – EL SONIDO COJONUDO DE/LIVE IN BRIGHTON CD


From Italy, El Sonido Cojonudo De/Live in Brighton is a jump into traditional SURF MUSIC revisited with modern attitude, great energy, wet tunes and tons of REVERB! Tracks 1 – 4 are studio tracks and the rest are a sprited live recording.

Tracks:
1. Hang In There
2. Twistin´
3. Jaguar
4. Low Tide
5. Macaroni Pie
6. Twangy Drippy Twisty
7. Caribbean Vibes
8. The Killer Wave
9. Going My Wave
10. Fire Escape Rope
11. Mozipel Twist
12. The Masked Surfer
13. A Fistful Of Schnitzel
14. The North Swell
15. Devil´s Bridge
16. Mozzarella Sunrise




SURFER JOE
BITS AND PIECES



$10.00

MORE INFO

SURFER JOE – BITS AND PIECES CD


From Italy. All songs are written by Lorenzo Valdambrini (BMI) except 1, 2 (Lorenzo Valdambrini, Nicoletta Solinas), 12 (Raffles Bernet, Guy Freidline). Thanks to the musicians who recorded and contributed to the arrangements: Luca Valdambrini (Boss Combo), Francesco Tonarini (Boss Combo), Tommaso Bandecchi (Boss Combo), Nicoletta Solinas (Wadadli Riders), Ralf & Tom Kilauea (The Kilaueas), Diego Persi Paoli, Gianni Apicella, The Dead Rocks. Also thanks to Brigadisco for producing track #1 and Reverb Brasil for co-producing track #11.

Tracks:
1. Kawaramachi (2012)
2. Brown Recluse (2008)
3. Macaroni Pie (2010)
4. Twangy Drippy Twisty (2010)
5. The North Swell (2013)
6. Mozzarella Sunrise (2014)
7. Low Tide (2015)
8. Macaroni Pie (2013)
9. Twangy Drippy Twisty (2013)
10. Astrobeat Stomp (2016)
11. The South Swell (2016)
12. Avant La Bagarre (2016)




SURFTERRANEOUS
TRANSMISION A VENUS


$6.00

MORE INFO

SURFTERRANEOUS – TRANSMISION A VENUS CD


Surf Space band from Mexico. Surfterraneos is a Mexican instro band, mainly inspired by Reverb and life in space, making its first appearance in September 2017, consisting of four members: Caveman (drums), Teniente Black-O (bass), Surfing Boy (guitar), Gonzalo (guitar).

Tracks:
1. Invasion
2. Abduccion
3. Orion
4. Explorer
5. Transmision A Venus




SURF RAIDERS
RAIDERS OF THE LOST SURF


$10.00

MORE INFO

SURF RAIDERS – RAIDERS OF THE LOST SURF CD




For the first time on CD a classic surf album from 1982.

Thanks to Green Cookie Records, a whole new generation will have access to two of the most important Surf music releases of the early 80s!

At a time when New Wave, Heavy Metal and Pop music dominated, The Surf Raiders did the Surfer´s Stomp to the beat of their own drums and were one of only a handful of bands carrying the torch of traditional Surf music.

Bob Dalley is not only a living legend for writing one of the essential publications on First Wave Surf music, Surfin´ Guitars: Instrumental Surf Bands Of The Sixties, but also for putting his knowledge to practical use and leading one of the premiere traditional surf bands of the early ´80s.

Raiders Of The Lost Surf and Surf Bound helped establish The Surf Raiders as one of the few prime examples of traditional surf music in the early ´80s. They are absolutely essential for any true Surf fan. – Jonpaul Balak (Bassist at Insect Surfers, Surfer Joe, The Tikiyaki Orchestra; Dj at LuxuriaMusic; Former Dj & Music Director at North Sea Surf Radio; Former editor, photographer & writer at Tiki Magazine)

In November of 1979 while living in Azusa, California, I had an idea of trying to put a group together. I thought it would be neat to find a bunch of guys who had a common interest, instrumental surf music, and wanted to play it. Through record collecting, I met Neal Kuzee who also played guitar. Neal showed me a book written by John Blair called The Illustrated Discography of Surf Music. This was the motivation I needed. I decided to go ahead with my plans of starting a live performing instrumental. I was able to secure a Fender Dual Showman, Fender reverb unit, and a Fender Stratocaster that I needed to get the traditional surf sound.

I placed an ad in a free weekly paper that covered the Los Angeles area. In response, Loyd, lead guitar and bassist from North Hollywood was the first to respond. Guitarist Steve Tanner from Covina called. Drummer Dave Rodriguez from South San Gabriel joined up. We all gathered in my garage one February day in 1980. Everyone had experience playing in groups so it wasn't long before we were knocking Wipeout, Pipeline, and Baja.

The first public appearance of our band was at a party in Covina in June 1980. We called ourselves The Surf Raiders. After a few gigs, Steve moved, so I called Neal and asked him to join. Neal located sax player, Larry Moore, who also joined us. Larry´s appearances with The Surf Raiders really expanded our popularity and surf sound.

Almost from the beginning, The Surf Raiders started recording. Our first record came from a recording session in Neal´s front room which consisted of The Curl Rider, an original instrumental surf tune I had penned and a cover Let There Be Surf. It was pretty cool writing and recording an original surf tune. The Curl Rider/Let There Be Surf single was released on our Surf Wax Records label SW-101.

In June of 1981, Larry Moore left The Surf Raiders for other interests. A new saxophonist, Emmett O´Sullivan was recruited by Neal. Shortly after, we recorded our first album Raiders Of The Lost Surf. The songs were a mix of covers and original material. One song, High Wall, was not used but later appeared on a What Surf compilation. Neal then rearranged his tune Point Conception, slowed it down, and released it as a single SW-102 titled Point Conception ´63. This version did not appear on the LP. They now appear as bonus cuts on this reissue of Raiders Of The Lost Surf on CD.

We thank all of those people who supported The Surf Raiders in the beginning. We made a lot of friends and had great time performing during our 15 minutes of fame back then.

Tracks: 1. The Curl Rider
2. Let There Be Surf
3. Rampage
4. Surf Raider
5. Crash
6. Pier Shootin'
7. Squad Car
8. Tsunami
9. Unknown
10. Swami's Reef
11. Point Conception (Fast Version)
12. Gum Dipped Slicks
13. Scratch (Live At Knott's Berry Farm)


BONUS TRACKS 14. The Curl Rider (Original)
15. Let There Be Surf (Original) Both released as a 45rpm Surf Wax 101, 1981
16. High Wall 3:52 – Released on "What Surf III", LP, Iloki Records, IL-1008, 1988
17. Point Conception '63 (Slow Version) Released as a 45rpm Surf Wax 102, 1981
18. Crash (Slow Version) (C. Delaney) 2:29 – Unreleased

Tracks:
1. Invasion
2. Abduccion
3. Orion
4. Explorer
5. Transmision A Venus




SURF ZOMBIES


RETURN OF THE SKELETON

$10.00

MORE INFO

SURF ZOMBIES – RETURN OF THE SKELETON CD


What stands before you is the 5th studio album from Iowa's freak genetic mutation, Surf Zombies. Recorded on authentic analog tape and mixed in stereophonic glory, these 15 rocking hits are bursting with delicious sonic treats that will tickle your ears for years. Songwriters Ian Williams, Trevor Treiber and Brook Hoover have been working double graveyard shifts perfecting the formulas, while drummer Luke Ferguson provides a thundering backbeat sure to raise the dead and get them dancing. This collection is bursting with hooks, surprises and twisted turns. Sit back and enjoy The Return of the Skeleton.




SURF ZOMBIES
IT'S A...THING!


$10.00

MORE INFO

SURF ZOMBIES – IT'S A...THING! CD


Iowa's The Surf Zombies are back in true form with their fourth album It's a...THING!, an unholy but wholly blend of high octane surf and instrumental rock and roll with healthy doses of fuzz and tremolo.




SURF ZOMBIES
LUST FOR RUST


$10.00

MORE INFO

SURF ZOMBIES – LUST FOR RUST CD


Iowa's The Surf Zombies are back in true form with their third album (and first for Deep Eddy Records) Lust for Rust, an unholy but wholly blend of high octane surf and instrumental rock and roll. The gods of fuzz and tremolo are surely smiling down.

Iowa's Surf Zombies are back in top fuel form with their 3rd album (and first for Deep Eddy Records). 19 well crafted all original surfin' hotrod tracks are guaranteed to satisfy the lust of any fuzz fan. Over two years in the making, this knuckle busting exploration of surf guitar and beyond adds Danelectros, Rickenbacker 12 string, ´50s tweed amps and external reverb to the already world famous formula of Jaguar, Jazzmaster and ´60s Super Reverb amps. Hoovis, Escaped Ape Quarterly

When Cedar Rapids Surf Zombies make a record they really give you plenty of bang for your buck.Topping in a grand total of 19 high octane tunes [their last album Something Weird had 21]. Despite the name of the band they aren't really considered what some would call "Horror Surf." I would consider them more along the lines of being a "Power Surf" or just "Surf Rock." Either way they simply rock out. If you're looking for a instro album with plenty of variety of song styles this band should satisfy your appetite. Brandonio Granger, Rock is Dead R.I.P.




SURF ZOMBIES
SOMETHING WEIRD


$10.00

MORE INFO

SURF ZOMBIES – SOMETHING WEIRD CD


20 killer instros that explore the darkest depths of horror surf. For fans of the Ghastly Ones and Tiki Tones. Fuzz for days! Get weird... Something Weird!




MORE INFO

SURF ZOMBIES – S/T CD


The long awaited reissue of the Surf Zombies´ self-titled debut album is finally here! The Surf Zombies features 15 rockin´ surf and tremolo instro tunes. We´re really excited to bring this fantastic CD back into print. Comes in a cool LP-style sleeve.




SURF ZOMBIES
LIVE AT CSPS


$10.00

MORE INFO

SURF ZOMBIES – LIVE AT CSPS CD


Wild live set from Iowa's weirdest, wildest, surfiest, and fuzziest surf combo. 17 songs in all.




TAHITI SHUTTLE EXPERIMENT


S/T

$10.00

MORE INFO

TAHITI SHUTTLE EXPERIMENT – S/T CD


Debut release from Los Angeles' Tahiti Shuttle Experiment! 11 addictive, original instrumental compositions combining surf, prog-rock, and psychedelia.

Lying somewhere between surf and progressive, with serious imagery and often very strong writing, The Tahiti Shuttle Experiment plays an original evolved variety of surf. Don't be afraid to venture into this territory... Phil Dirt, ReverbCentral.com

TSE kinda fit into the progressive realm that fans of The Mermen will more than likely appreciate. What I really groove on with this band is they keep their compositions in relativity short and to the point structure. Another thing about these guys is that they are totally original and have no problem with drifting into psychedelic experimentation's all the while keeping most typical surf fans happy and excited...
Brandonio Granger, Rock is Dead R.I.P.




THE TAKEOFFS
BLUE AVALANCHE


$12.95

MORE INFO

THE TAKEOFFS – BLUE AVALANCHE CD


Blue Avalanche contains 14 instrumental surf rock tunes, nine originals and five covers, performed by The Takeoffs, a four-piece band from Kauai, Hawaii. The record was produced by Dennis Dragon from The Surf Punks and co-produced by The TakeOffs. Blue Avalanche is mostly upbeat but also includes a mid-tempo classic from The Fabulous Ventures LP Only The Young. Other covers include Teisco Del Rey's Pier Pressure, The Pyramids' Pressure, The Jet Harris' UK hit Diamonds, and Morton Stevens' hit TV show theme Hawaii Five-O. The TakeOffs performed weekly at The Sheraton Kauai Resort for six years and now are ready to branch out to the outer islands and hopefuly to Southern California where the music was born in the early ´60s. Band members include Ron Rhoades – guitar, Bill Mello – guitar, John Hunt – bass, and Conrad Mathews – drums. Both Ron and Bill trade off on leads. The TakeOffs play at a variety of nightspots on Kauai.




3 BALLS OF FIRE


SOMEWHERE ON THE DEEP BLUE PACIFIC

$10.00

MORE INFO

3 BALLS OF FIRE – SOMEWHERE ON THE DEEP BLUE PACIFIC CD


The Men with the Burning Guitars are back with their most adventurous release to date! Featuring aggressive surf, lush jazz, and psychedelia, Somewhere On the Deep Blue Pacific conjures images of the ocean from the surf to the far reaches of the sea and promises to be one of the top surf/instro releases of the year. Features Dusty Watson on drums!




3 BALLS OF FIRE
JET SET GUITARS


$10.00

MORE INFO

3 BALLS OF FIRE – JET SET GUITARS CD


Mike Vernon is GOD! OK, maybe not really, but he just keeps turning out incredibly good material. This release is chock full of splendid arranging and playing. His sidemen are extremely good as always. This is not classic surf sound, but there's surf along side Mike's signature guitar sounds. Note I said sounds. Mike is a long way from one dimensional, and the way he intermingles influences is nothing short of brilliant.
Phil Dirt – ReverbCentral.com




3 BALLS OF FIRE


BEST OF THE BALLS 1988–2000

$10.00

MORE INFO

3 BALLS OF FIRE – BEST OF THE BALLS 1988–2000 CD


Reissue of the 1998 classic with new art and six bonus tracks. Encompasses the best songs from Austin's oldest and longest-running surf band. The Balls fuse surf with jazz and rhythm and blues, and guitarist Burnin' Mike Vernon plays with a classical fingerstyle technique. All of this blends together into a very unusual sound and original style.




3 BALLS OF FIRE
CHROME & WATER


$10.00

MORE INFO

3 BALLS OF FIRE – CHROME & WATER CD


Another excellent album from one of surf's most original bands, fronted by the Texas Tuberider himself, Mike Vernon. I never tire of his unique approach and writing. Chrome and Water is an excellent album!
Phil Dirt – ReverbCentral.com




3 BALLS OF FIRE


BURNIN' & CHURNIN LIVE CD SET

$16.00

MORE INFO

3 BALLS OF FIRE – BURNIN' & CHURNIN LIVE CD SET


The latest from legendary Austin surf/instro combo 3 Balls of Fire. Guitarist Mike Vernon explores his jazzy side while staying true to the surf. Includes a bonus CD of fantastic lives sets with the Balls backing Nokie Edwards of the Ventures, George Tomsco of the Fireballs, and session legend Jerry Cole.




3 BALLS OF FIRE
FIREPOWER


$10.00

MORE INFO

3 BALLS OF FIRE – FIREPOWER CD


13-song collection of surf, jazz, and exotica. Get 'em while they're hot!

My goodness! This is a stunning release! Burnin' Mike Vernon has brought his fine band 3 Balls Of Fire to a whole new era. Magnificent arrangements that are very well thought out highlight exceptionally good playing. The all instrumental material found within varies from jazz guitar to rich island themes, from epic adventures to grin bearing fun. All in all, a truly fine CD. Recommended. Phil Dirt – ReverbCentral.com




THREESOME
ADRIATICA


$5.00

MORE INFO

THREESOME – ADRIATICA CD


Threesome is a new Serbian combo that delivers the sound of explosive surf punk that doesn't care much about time or place. The three members of the band have been involved with the indie music scene for several years.

What started as just listening to bands such as the Ventures, Dick Dale & The DelTones, Slacktone, and Man or Astroman?, and watching The Bambi Molesters performing live, ended up with forming a band that gives its vision of what surf rock should sound today.

Adriatica is their debut full-length CD release, packed with 12 blistering surf rock instros, some with a slight punk/indie rock influence. There are 11 originals, plus a cover of Man Or Astroman's Interstellar Hardrive. They beat out 400 bands in the Balkan region, receiving a recording contract and have since appeared at summer music festivals in front of huge crowds, and were recently featured on MTV. This is a band definitely on the rise, and this CD gives the rest of the world a chance to hear this band's amazing, energetic surf rock sound.




TOTAL DEATH MECHANICS


THE NASTY PTERODACTYL 7"

$5.00

MORE INFO

TOTAL DEATH MECHANICS – THE NASTY PTERODACTYL 7" EP


The debut four-song 7" EP from Corpus Christi, Texas,´ own Total Death Mechanics. If you like a bit of bite in your surf music, this is for you. It comes on limited edition Blue vinyl.

Each record comes with a bonus CD-R with the songs from the EP.




TRABANTS


NEL CUORE DI UNA TERRA SELVAGGIA

$10.00

MORE INFO

TRABANTS – NEL CUORE DI UNA TERRA SELVAGGIA


The Trabants immersed themselves in the soundtracks of 1960s Italian Western films and slowly pieced together their newest offering, NEL CUORE DI UNA TERRA SELVAGGIA (translated: In the Heart of a Savage Land). Featuring the most diverse pallet of sounds yet for Trabants, ´60s surf guitar and fuzz meld with harpsichords, flutes, trumpets, string bass, a vocal contribution from Seattle´s Prom Queen and more to create a savage Italian spaghetti western film as you listen.




THE TWANG-O-MATICS


THE WILD AND EXOTIC SOUNDS OF... LP

$15.00

MORE INFO

THE TWANG-O-MATICS – THE WILD AND EXOTIC SOUNDS OF... LP


Tracks:
Tenderfoot
The Corpse
Nefertiti
Inspector Ghoul
The Boris Boogaloo
The Heat
Gypsy Surfer
Death March
Burt's Rocket
Train To Brasov
La Cucaracha
Vesle Hoa
Tempo'sTwist
Il Pentito

This band majors in the kind of unhinged surfy bombast that could keep a fjord thawed for an entire winter... Vintage Rock Magazine




THE TWANG-O-MATICS
FRETBOARD MOJO


$10.00

MORE INFO

THE TWANG-O-MATICS – FRETBOARD MOJO CD


From Norway! The Twang-O-Matics´ debut album Fretboard Mojo spotlights an avalanche of thundering instrumentals. It's a potent cocktail of coolness, sporting a unique blend of blistering surf reverb, down & dirty spaghetti western twang, exotic go-go guitar sounds, and a heavy dose of fuzzed out super spy blast!

This band majors in the kind of unhinged surfy bombast that could keep a fjord thawed for an entire winter... Vintage Rock Magazine




THE TWANG-O-MATICS
ROCK HAVOC!


$10.00

MORE INFO

THE TWANG-O-MATICS – ROCK HAVOC! CD


Sizzlin´ release by Norway´s best surf-rock instrumental combo! Ten brand new original tunes that will blow your mind! Mastered by Crypt honcho Tim Warren and packaged with stunning illustration artwork that captures the band´s spirit

Tracks:
1. Payback
2. La Pachuca
3. One Horse Town
4. Ms. Anna Conda
5. Twenty Past Eleven
6. Black Cat
7. The Haboob
8. Red Light
9. Death Grip
10. Ferdinand´s Revenge




TWANG INSPECTORS
SURF RIDE TO IHY


$10.00

MORE INFO

TWANG INSPECTORS – SURF RIDE TO IHY CD


In the end of 2020, Dutch Surf Rockers, Twang Inspectors recorded their debut album 'Surf Ride to Ihy' in Bunt Studio in Utrecht, Holland. When the album was released in the spring of 2021, songwriter and guitar virtuoso AJ left the Inspectors, so all the album release parties had to be postponed ... oh yeah and because of the virus.

A new guitarist was found and Twang Inspectors were hoping to play belated release gigs... until the next lockdown came along.

Fortunately, for Twang Inspectors and the fans of Surf Rock, Surf Cookie Records released 'Surf Ride to Ihy' CD with five bonus tracks taken from the previous unreleased mini album 'Alpha Breaker'.

Twang Inspectors, heavily influenced by classic surf, second wave modern surf and a good glass of beer, are always looking to find their own sound. That's why Twang Inpectors didn't want any covers on their debut album. Although there are a few bonus track covers on the CD version of 'Surf Ride to Ihy'. But we hope you don't mind..

1. Tunnel Fishion
2. Something With Shark Innit
3. Twister
4. Klaatu Barada Nikto
5. Murky Waters
6. Reef Surfer
7. Snails On Speed
8. Whitewash
9. Eleven
10. Eye Of Horus
11. Flipside
12. Eleven
13. Snails On Speed
14. Twister
15. Serial Killer Surf




MORE INFO

UKEXOTIC – S/T CD

Eleven songs inspired by the exotic sounds of the Tiki/Exotica music of the Space Age, Urban Surf Kings´ guitarist Mike Diabo (Rev Hank) presents this collection of ukulele instrumentals for the Swinging Jet Set. Featuring originals, and covers of Jon and the Nightriders, Surfer Joe, Urban Surf Kings, and much more.




URBAN SURF KINGS
LIVORNO


$11.00

MORE INFO

URBAN SURF KINGS – LIVORNO CD


Excellent live set Nova Scotia's own Urban Surf Kings. Features 13 songs recorded live at the Surfer Joe Festival in Livorno, Italy, in 2015.




URBAN SURF KINGS


GET INSTRO-MENTAL! WITH

$11.50

MORE INFO

URBAN SURF KINGS – GET INSTRO-MENTAL! CD


Fine Canuck surf all the way from Nova Scotia! This 15 song surf romp combines shades of Dick Dale, Link Wray, and the Ventures with Atomic Age Sci-Fi, B-Movie Horror, spaghetti twang, and plenty of Espresso!




URBAN SURF KINGS
LIVE IN HELL


$10.00

MORE INFO

URBAN SURF KINGS – LIVE IN HELL CD


Recorded live in Hell´s Kitchen, Halifax NS, Canada before a studio audience.

Tracks:
1. Journey to the Stars
2. Seven Faces of Dr. Surf
3. Twister
4. Radar Range
5. Moment of Truth
6. Mojave Hadji
7. Twisted Brain
8. Moncton Stomp!
9. Star Wars
10. Diamond Head
11. Surf Kings Stomp!
12. Invisible Ray
13. Legend of Bog Road
14. 7 Veils a Go Go
15. Radarmen From the Moon
16. Kookie´s Comb
17. Espresso Twist
18. James Bond
19. Misirlou/Pipeline




URBAN SURF KINGS
ASTRO SURF A-GO-GO


$12.00

MORE INFO

URBAN SURF KINGS – ASTRO SURF A-GO-GO CD


Canada´s Urban Surf Kings are at it again. Astro Surf a-Go-Go is the band´s brand new full length, featuring 13 instro-surf tunes for your listening and dancing pleasure. The album was recorded live off the floor (with minimal overdubs), just like the way surf music should be.

There is something for everyone: traditional surf sounds, sci-fi influenced songs, straight ahead surfers, a rockabilly stomper, plenty of reverb, and more.




URBAN SURF KINGS
BANG HOWDY, PARTNER


$11.50

MORE INFO

URBAN SURF KINGS – BANG HOWDY, PARTNER CD


For this album, I mean CD, our loveable Canuck heroes take a stab at the western sound, and I must say, they done it right, partner! Bang Howdy Partner is a high quality collection of 15 wonderfully arranged surf-westerns. It's kinda like surfing on horseback. Canada's a cool place, and it just got cooler!




URBAN SURF KINGS
SKI SCHOOL 7" SINGLE


$8.00

MORE INFO

URBAN SURF KINGS – SKI SCHOOL 7" single


You've heard of surf music, no doubt. Urban Surf Kings are definitely the Kings of Urban Surf music. Well, now they are also the Kings of Ski Music. Here are two ski-themed instrumentals on purple vinyl!




URBAN SURF KINGS


PENGUIN OR ROBOT? 7" SINGLE

$8.00

MORE INFO

URBAN SURF KINGS – PENGUIN OR ROBOT? 7" single


Does it get any more fun than Urban Surf Kings on vinyl? Penguin or Robot features four rockin´ surf tunes from one of Canada´s best on black vinyl.




THE VENTURES
ON STAGE


$19.99

MORE INFO

THE VENTURES – ON STAGE CD


If ever there was a "band that launched a thousand bands," it would be the Ventures. Founded in Tacoma, Washington in 1958, their guitar-based instrumental sound would prove hugely influential, inspiring countless followers to pick up a guitar, bass or set of drumsticks and try to emulate their heroes. As these musical neophytes would soon learn, it wasn't as easy as it initially appeared. The Ventures were masters of tone and technique, deftly arranging their instruments in a seamless approach that was instantly recognizable. Because they were an instrumental group, their songs needed no translation, which resulted in a huge worldwide following. While many rock bands have claimed to be "big in Japan" over the years, the Ventures were the country's first rock superstars and they maintain a devoted worldwide following to this day. With over 100 million records sold, they are the best-selling instrumental group of all time. Sundazed is proud to rightfully address the magnificent Ventures' catalog--each title has been sourced from the original Dolton and Liberty Records-- reels and painstakingly mastered to sound and feel like they were originally intended. Along with precise artwork restoration on each vinyl LP title, these new Sundazed editions stand as the definitive re-releases of these monumentally important albums. Long may they rock!




THE VIVISECTORS
HANDMADE BY


$10.00

MORE INFO

THE VIVISECTORS – HANDMADE BY CD


The Vivisectors employ the same primitive rhythms that lie at the heart of all great rock 'n' roll, but they go a step further, making the songs their own by adding a unique brand of melodic instro mayhem to these deceptively simple rock rhythms. Most of their songs are originals and they all carry the stamp of the Vivisectors' exciting playing style, making use of dynamic changes within each song. The Vivisectors always lay down a strong melody line, but be forewarned, these songs are not for the timid.




VOODOO COURT


THE SURF´S NOT FOR PUSSIES

$10.00

MORE INFO

VOODOO COURT – THE SURF´S NOT FOR PUSSIES CD


Voodoo Court's new album The Surf's Not for Pussies has 14 tracks of fresh instro surf that your wife or girlfriend will love.

"Fine production, tight playing and superb clarity of all instruments in the mix which makes it so easy to hear the highly melodic originals. Try "Surf Soiree" for a welcome splash of surf that you won't have heard before and the gutsy "Feeding Frenzy". There's a bit of Dick Dale's "Misirlou" on the rocking "Taken By The Sea" before a big guitar ballad "Silent Swell". "Jellyfish Jam" is a bluesy, earthy rocker principally on one riff and we liked "Mother Nature" another racing rocker. Good set fellas!" **** Davy Peckett, New Gandy Dancer




VOODOO COURT


NUCLEAR VACATION, THE PARTY'S OVER

$12.00

MORE INFO

VOODOO COURT – NUCLEAR VACATION, THE PARTY'S OVER CD


A very sophisticated and well developed CD with big arrangements and edgy guitar playing. A little western and a little surf and a lot of magic.




VOODOO COURT
NUCLEAR VACATION


$10.00

MORE INFO

VOODOO COURT – NUCLEAR VACATION CD


Wonderfully experimental and heavily rhythmic, full of power and melody, Nuclear Vacation is a high powered blast of surf on the edge.




VOODOO COURT
ELECTRIC BEACH


$12.00

MORE INFO

VOODOO COURT – ELECTRIC BEACH CD


Features strong and edgy playing with creative and original songwriting that pushes boundaries.




WADADLI RIDERS
MADE IN ANTIGUA


$10.00

MORE INFO

WADADLI RIDERS – MADE IN ANTIGUA CD


Tracks:
1. Dwell At 10
2. Caribbean Vibes
3. The Killer Wave
4. Brown Recluse
5. Calm Before A Storm
6. Kawaramachi
7. JBL D-130F
8. Mozipel Twist
9. Hurricane Season
10. Going My Wave




LINK WRAY
SLINKY/RENDEZVOUS


$9.99

MORE INFO

LINK WRAY – SLINKY/RENDEZVOUS 7"

Reproduction of the ultra-rare original picture sleeve and original Epic promo labels!Limited edition for Record Store Day 2014! Mastered from the original reels! Taut and tough Wray from his heyday! One of the original heavy metal heroes, Link Wray basically invented power chord riffing - both Jimmy Page and Pete Townshend have credited their interest in becoming axe gods to him - and his recordings are a monument to the relentless influence of his unique razor-blade extended guitar sound. "Slinky," from 1959, was the his third Epic Records single, a mysterious, stinging riff that builds into a frenzied solo, then coolly resolves...the perfect soundtrack for a gang of leather-jacketed teenagers looking for trouble on a warm city night! "Rendezvous" suggests gentler side of Wray, beginning as a mellow midtempo cha-cha, but ultimately evolving into a snarling stroll with a killer guitar solo. Backed on both sides by the sympathetic swagger of Wray´s brothers Doug and Vernon, these two recordings show a key personality in the development of rock ´n´ roll, at a time when record labels continually wanted to soften him and make him safe, continuing to follow his metal muse and lay down recordings that would inspire thousands of rock, punk and surf guitarists for decades to come. Features a reproduction of the ultra-rare original picture sleeve, and promotional labels - get this Wray today!

Tracks:
1. Slinky
2. Rendezvous




VARIOUS
SURF AUSTIN
2017 EDITION

$10.00

MORE INFO

VARIOUS – SURF AUSTIN 2017 EDITION CD


The new compilation CD featuring the best of the current Austin surf scene produced in cooperation with Surf Austin. Features music by The Nematoads, The Del-Vipers, The Spoils, Hungry Onions, Bat City Surfers, The Baffles, and eight more.




VARIOUS
DEEP EDDY
THREE-WAY VOL. 1

$5.00

MORE INFO

V/A – DEEP EDDY THREE-WAY VOL. 1 CD


It's a new and unique compilation featuring three exclusive songs each by three bands from three different countries. Includes new songs by The Invisible Surfers (Greece), The Twang-O-Matics (Norway), and El Pincho (The Netherlands).




VARIOUS
DEEP EDDY
THREE-WAY VOL. 2

$5.00

MORE INFO

V/A – DEEP EDDY THREE-WAY VOL. 2 CD


Deep Eddy Three-Way Vol. 2 is Deep Eddy Records´ latest international compilation featuring three songs by three bands from three countries. We've got The Nematoads from the USA, Urban Surf Kings from Canada, and Beware of Blast from Germany.




VARIOUS
GARAGE JUSTICE VOL 1


$1.00

MORE INFO

VARIOUS – GARAGE JUSTICE VOL. 1 CD


Garage Justice is a stunning collection of 20 of the best garage and punk bands from the Austin and New York City scenes including the Demands, the Lusties, Johnny Vortex, Mister Neutron, Oklahomos, Subway Surfers, Sweethearts, Explosives, Martinets, Boss Gremlin, and more.




VARIOUS
SIX GUN SURF


$14.98

MORE INFO

VARIOUS – SIX GUN SURF CD


Riding a wave of surf-soaked guitars and fire-breathing drums, Six Gun Surf returns to those thrilling days of yesterday year. It's sure to rock your sentimentalities as few musical efforts ever have, since it presents classic TV Western themes and Spaghetti Western melodies with a feverish surf and instro edge. Nine of these fine tracks were created just for this project, while the balance of the tunes were carefully selected to keep the party rockin´. With surf veterans like Los Jets and The Atlantics on board, you are guaranteed to have a frenzied romp. Your chest will swell with "The Rifleman" (from "Surfanza") and your teeth will grind when "Rawhide" rolls over you.




VARIOUS
PEBBLES VOL. 4: SURF N TUNES


$10.00

MORE INFO

VARIOUS – PEBBLES VOL. 4: SURF N TUNES CD


Features 16 vocal and 3 instrumental surf tunes including a rarity by Dave Edmunds, LSD-25 by The Gamblers, Ram Charger by the Del-Vettes, and Flashin' Red by the Esquires. Also tunes by the Pyramids, Rivieras (California Sun), Superstocks, the Readymen, and more!




VARIOUS
THE BIRTH OF SURF



$8.00

MORE INFO

VARIOUS – THE BIRTH OF SURF CD


26 classic surf/instro tracks from ´60s instrumental greats including Duane Eddy, the Fireballs, the Belairs, the Sentinels, the Chantays, Dick Dale, Eddie & the Showmen, the Crossfires, the Pyramids, and so much more. This CD is an excellent primer for anyone wanting to get into surf music. Also, this is an excellent soundtrack to your next beach party or road trip!




VARIOUS
HAVE REVERB...WILL TRAVEL NORTH 7"


$7.00

MORE INFO

VARIOUS – HAVE REVERB...WILL TRAVEL NORTH 7"


Four original surf/rock instro tunes by four Vancouver, BC, Canada bands including The Surfdusters, Mark Brodie, The Lunar Marmots, and Quonset.




VARIOUS
SEARCH FOR ATLANTIS



$10.00

MORE INFO

VARIOUS – SEARCH FOR ATLANTIS




The first ever surf compilation from Greece!

Tracks:
1. The Aqua Barons – Osonupo
2. The Bali' Haians – Surf-A-Tonic
3. El Bujura – Jackare Espiao
4. Dirty Fuse – Voyage To The Bottom Of The Sea
5. Fountoukia – Ali Baba & The 40 Surfers
6. Meanwhile In Mexico – The Jackal
7. The Overtones – Black Eyed Surfer
8. The Telestons – There's Only One God, Poseidon!
9. The Titanics – Call Of A Void
10. The Aqua Barons – Fuzzlalum
11. The Bali' Haians – K-39
12. El Bujura – Surfando No Ocaso
13. Dirty Fuse – Potiguara
14. Fountoukia – Kiniga To Diaolo
15. Meanwhile In Mexico – Mulatu Astatke Tribute
16. The Telestons – Supreme Surf
17. The Titanics – The Tryst




VARIOUS


WAVE WALK´N – A TRIBUTE TO THE SURF RAIDERS

$10.00

MORE INFO

VARIOUS – WAVE WALK´N – A TRIBUTE TO THE SURF RAIDERS




Stunning tribute to the legendary Surf Raiders!

Tracks:
1. The El Caminos – Wave Walk´n
2. Surfer Joe – Hit The Surf
3. Messer Chups – Point Conception ´63
4. The Sunnyside 5 – Hott Foam Rider
5. The Supertones – The Curl Rider
6. The Wrecked Crew – Surf Raider
7. Longboard Ranch – Swami´s Reef
8. The Curl Riders – Long Boards At San Onofre
9. Albacore – Tsunami
10. Glasgow Tiki Shakers – Sunset At Makaha
11. The Fabulous Nomads – Malibu Sunsets
12. Jim & The Sea Dragons – El Surfboard
13. The Breakers – Point Conception
14. Voodoo Surf Tribe – Raider Jam
15. Agent Octopus – Bonzai Riptide
16. Surf Zombies – Jelly Board
17. Frankie & The Poolboys – Free Fall
18. Insect Surfers – Suicide Point




VARIOUS
DIDN´T WE MEET AT A MURDER?


$10.00

MORE INFO

VARIOUS – DIDN´T WE MEET AT A MURDER? CD




22 Rare Instumental tracks, most of them first time on cd23 track as a bonus (radio spot).

Tracks:
1. The Wrecking Crew – Hawaii 5-0
2. The Vaqueros – Echo
3. Billy Vaughn – Boss
4. The Wanted – The Wanted
5. David Cooper And The Continentals – Continental Surf
6. Jack Costanzo – Cowabunga (Wow!)
7. The Newporters – Loose Board
8. The Nauticals – Castaway
9. The Senrays – Staccato
10. Frogmen – Diamond Back
11. The Cowboys And Indians – How
12. Crazy Luke – Karate
13. The Aztecs – Aztec Rock
14. The Intruders – Wild Goose
15. Kim & The Skippers – Beat
16. Bob Moline – Beatle Stomp
17. The Pharaohs – The Friendly Martian
18. The Trademarks – El Toro Bravo
19. The (New) Travelers – Morning Star
20. Joey & The Classics – Hamburger
21. The Revels – Intoxica
22. Johnny Zoro – Reuben's Nightmare
23. Plymouth Radio Commercial – Hipster Stick Shift




VARIOUS


PRAY LOVE REMEMBER, PRAY LOVE REMEMBER

$10.00

MORE INFO

VARIOUS – PRAY LOVE REMEMBER, PRAY LOVE REMEMBER CD




22 Rare Instumental tracks, most of them first time on cd. 23 track as a bonus (radio spot).

Tracks:
1. Roger Christian – Last Drag
2. The Ambertones – Bandido
3. The Malibu-bu's – Pigtails
4. Hanna Barbera Singers – Surf Busters
5. Grunions – Big Noise From Winnetka
6. The Remarkables – Stomp, Look And Listen
7. Silky & The Shantungs – Bazooki
8. Kai Winding, Kenny Burrell – Surf Bird
9. The Young Alley Cats – Cat Tracks
10. The Birdmen – Dance The Jaybird (part 1)
11. Mamie Van Doren, June Wilkinson with Billy Strange & The Senators – So What Else Is New
12. The New Dimensions – The Phantom Skier
13. The Castaways – The Twitch
14. Carol Kaye – Ice Cream Rock
15. The Marauders – Sand Flea
16. The Larks – The Scavenger
17. The Pharaohs – Unknown Planet
18. The Hunters – Tiger Shake
19. The Scallywags – Surfin' Mickey
20. Nature Boy & Friends – Surfer John
21. Francis Bay – Zumba
22. The Sherwoods – Journey To The Stars
23. Dr Pepper Spot




VARIOUS


NPR´S INTERNATIONAL BEACH BALL VOL. 1

$10.00

MORE INFO

VARIOUS – NPR´S INTERNATIONAL BEACH BALL VOL. 1 CD




28 tracks, very rare international Surf compilation containing 1980s-1990s Surf instros from the tiny NPR label based at Germany´s windy north coast!

Tracks:
1. Jon & The Nightriders – Stampede
2. Counterpoint – Batman/Wipe Out
3. The Looney Tunes – Sunrise Surf
4. Surftrek – Surf Dawn
5. Jerry MacNeish – Let´s Go Trippin´
6. Insect Surfers – Psychotronic
7. The Surfdusters – Eclipse
8. Surf Raiders – Wave Walk´n
9. Surfzone – Badlands
10. The Halibuts – Don´t Back Down/The Wetspot
11. The Boardwalkers – Surfari
12. The Cruncher – Theme From "SHEENA"
13. Counterpoint – Surfin´ Crazee
14. Jon & The Nightriders – Charge of the Nightriders
15. Surftrek – Echo Beach
16. Surf Raiders – Point Conception ´63
17. Insect Surfers – Mojave
18. Jerry MacNeish – Rumble at Waikiki
19. The Boardwalkers – Wind Up
20. Insect Surfers – Polaris
21. Surfzone – Laguna Beach
22. Counterpoint – The Deep
23. The Cruncher – Surf Party
24. The Surfdusters – Crash
25. The Looney Tunes – Blues Theme
26. The Halibuts – Skinny Deep
27. Jerry MacNeish – Changing Tides
28. Jon & The Nightriders – Geronimo




VARIOUS
VOODOO SURF


$10.00

MORE INFO

VARIOUS – VOODOO SURF CD




Ukranian and Russian surf compilation.

Tracks:
1. The Silver Tonez - Surf Melody
2. Waikiki Makaki - Vaquero-San
3. B-Sea Surfers - French
4. Voodoo Band - Psychos
5. The Surfaces - Immersion
6. The Catafalque - Picked Legs
7. Vivisector´s Gulag Tunes - Tainted Love
8. Night Surf - Keep Breathin´
9. Papa John - Sharks
10. The Spoilers - Man With The Scar
11. Hula Hoop - Godzilla´s Dream
12. Coffin Wheels - Bustin´ Chainsaws
13. ???? ??????? - ?????? ?????
14. Messer Chups - Signal From Tremoluna Planet
15. The Silver Tonez - 36-24-36
16. Hula Hoop - Lightning Rod
17. Coffin Wheels - Das Boot
18. Waikiki Makaki - Breakers
19. The Spoilers - Mikkie Goes To School
20. Night Surf - Suffer
21. Papa John - Neptune
22. Voodoo Band - Messing With MotorChick
23. The Surfaces - Ghost Theme
24. ???? ??????? - ???????
25. Messer Chups - Midnight Preacher