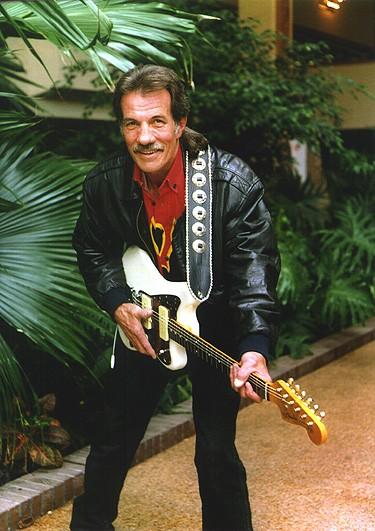 George Tomsco is the guitar behind the legendary Fireballs who influenced countless surf and instrumental guitar bands in the '60s and beyond.

Hailing from Raton, New Mexico, in the late '50s, the Fireballs were New Mexico's first Rock & Roll recording band to become internationally known.

The group was christened the FIREBALLS® after their standing ovation performance of "Great Balls of Fire" at the Raton High School PTA talent contest in New Mexico, USA...January 1958. By the year's end they had auditioned for the late Norman Petty at his already internationally famous recording studio at 1313 W. 7th Street, Clovis, New Mexico, where it stands today - a monumental contribution to the birth of early Southwest style Rock & Roll.

Their current recordings of traditional 50s/60s style guitar instrumentals, vocals, and their own brand of country-rock music reflect trace influences of Mexican and 'western' music dominant in the Southwest prior to the start of their recording career.

Fireballs recordings and songs are heard in the soundtracks of Forrest Gump, Mermaids, Congo, Dogfight, From Dusk Till Dawn, Box Of Moonlight, and The Real Blonde with others being negotiated for upcoming films.

The Fireballs were the blueprint for the 60s surf rock and author Michael Corcoran says, "George's guitar work has influenced just about every instrumental rock band in existence."